News
South Park Season 18 Topic Predictions
With South Park's 18th season about to get underway, we make our predictions on what pop culture topics they'll hit this season.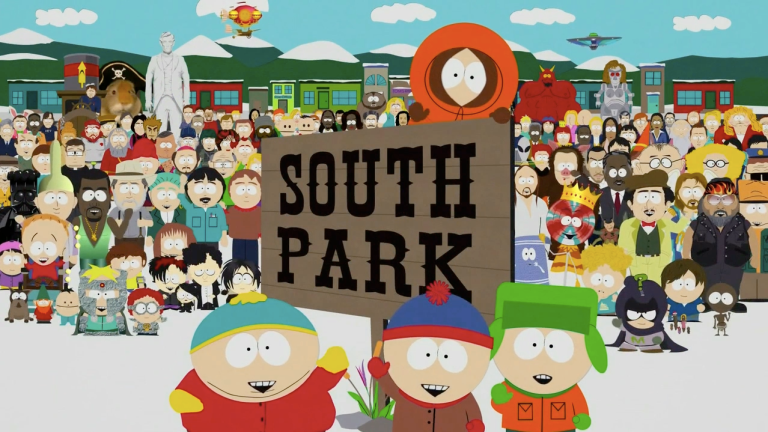 Animation is probably one of the best outlets for satire and parody. Without having to spend a ton of cash on sets, costumes, and props, animated programs can totally imitate whatever forms of media that they like.
Immediacy allows South Park to be king when it comes to morphing mainstream culture into half-hour think-pieces cloaked in timeless satire. Crafting an episode over the course of a week has its challenges—creative fatigue, pressure to produce at a high level and sleepless nights—but it's woven into the fabric of the series. South Park can react to worldwide events unlike any other animation or non-nightly scripted show can and almost every time we "learned something today" it was through the lens of comedy that exposed broader truth, whether it was subtle or not.
[Related Article: An Ode to Matt Stone and Trey Parker]
The boys return for season 18 on September 24, and surely fans will be treated to a skewering of recent events and pop culture happenings. Before last season, we were correct on five out of our 13 predictions. It was an acceptable result considering they spent a three-episode arc on Game of Thrones, something we probably should have seen coming.
Though we failed to get 50 percent of our predictions right hasn't scared us off one bit. If you fall off the pony make sure you get back on, or it will bite your wiener off. Or it won't because it's a stupid pony. 
Here are our predictions for the topics South Park will take aim at during season 18:
Chris Longo's Totally Kewl Predictions…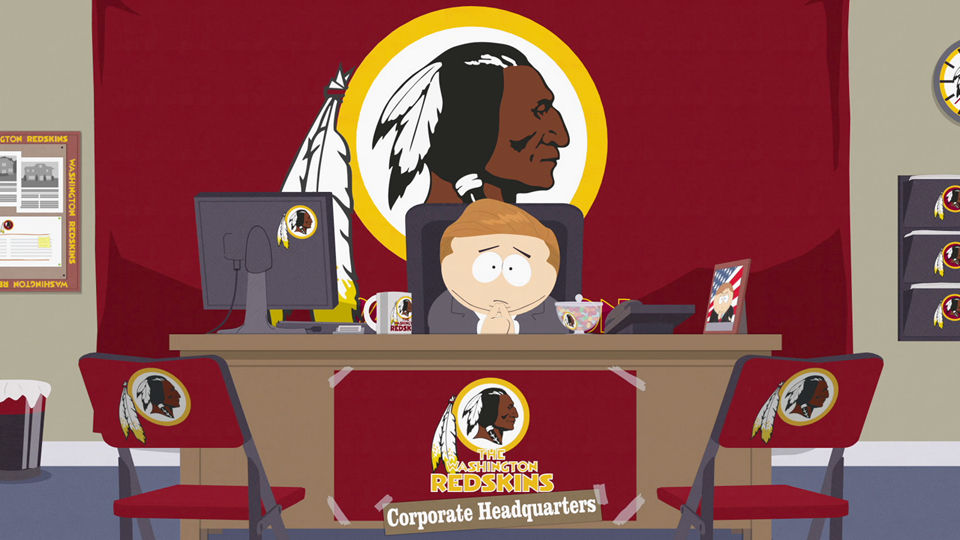 NFL Take Down
Yesterday, I wrote about how the first episode will lambast the NFL and the controversy surrounding the Washington football team's nickname. OK, I'm cheating. But really, how do you think white people get ahead? Because they cheat all the time! 
So fuck it, I'm already one for one. In coming up with topics last week, the NFL was the first thing that came to my mind because you can't escape it. Sundays are solely for football as far as I'm concerned but the problem is every other day ESPN's bottom line reads like a big NFL police report.
We know the episode centers around the worst owner in the NFL, Dan Snyder, and his insistence to keep his team's racist nickname in tact, but don't be surprised if South Park creators Matt Stone and Trey Parker really hit the NFL hard this time. I'm sure they'll find a way to destroy the NFL over their botched handling of the Ray Rice domestic violence case and how Rice, Adrian Peterson and a handful of other players think its OK to put your hands on women and children.
Sarcastiball was just the warm up.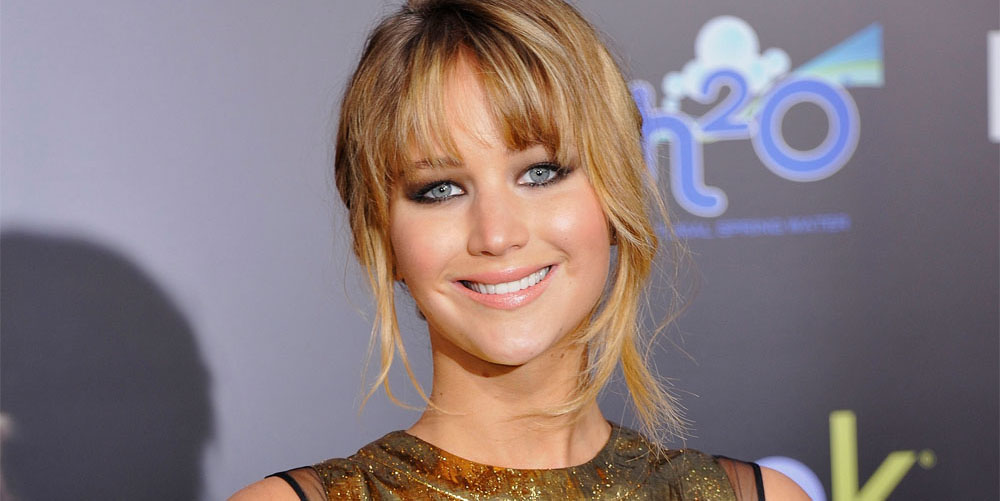 Celebrity Nudity Scandal
If you have Internet access, some awareness of popular culture, the curiosity of a 15-year old boy and a mouse that likes to accidently click on webpages that promise illegally acquired celebrity nude photos, the chances are you were pretty into the whole "Fappening" that threatened to melt down the world wide web. For the most part the celebrates caught in the scandal reacted with class, others justifyingly spoke with blind outrage and the rest laughed it off with Twitter jokes. The embarrassing privacy breach is an obvious and recent topic for South Park to skewer and make their own. I can just see Cartman getting his hands on a picture of Kyle's mom…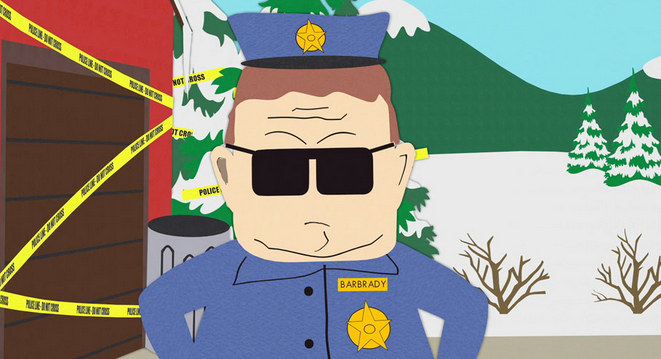 A Standalone Character Episode 
You're probably thinking to yourself, Chris, stop cheating. You're NOT Bill Belichick. You're better than that.
As the ambiguous title suggests, I want to see more standalone character episodes. Two of my all-time favorites revolve around Towlie and Butters in his "Very Own Episode." Randy has been the go-to-guy over the last five or so seasons but I want to see another character rise up and get his or her due. That could mean bringing our favorite crack-smoking towel back or sending an old friend like Officer Barbrady go off on a solo adventure. These kinds of episodes are always risky, RE: last year's Goth Kids episode which fell flat, but the reward is adding another layer to a peripheral player in town with so many rich characters.   
And now for Nick Harley's Even Kewler Predictions…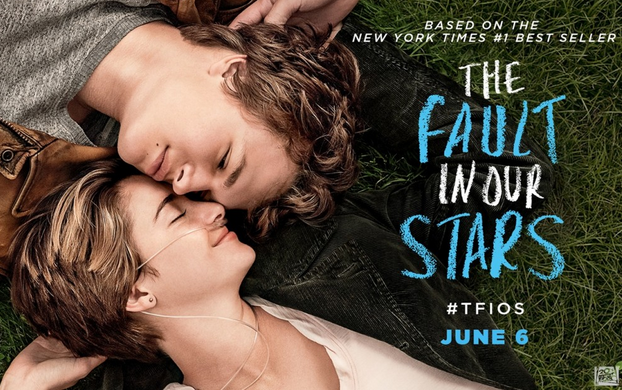 Sick Kids 
There have been a lot of big trends in Hollywood the last few years for movies aimed at young adults. Magical teens, vampires, and dystopian societies have flooded YA blockbusters and had their time in the sun, but this year, it's all about sick kids. Yes, sick kids.
Blame The Fault In Our Stars or the other overly sentimental treacle that's hit theaters with the sole mission to make you cry. For some reason, it's hip to be sad. You can witness this trend reaching its breaking point with the new Fox series Red Band Society, which is basically Fault meets Glee.
I haven't seen the show, but I imagine the tagline is something like, "these kids may be dying, but they sure know how to live! NOW CRY!!!"
This disconcerting trend has been touched on lightly on South Park (think Nelson from the episode "Stanley's Cup" or that time Cartman got AIDS), but I'd expect John Green's sappy, exploitative novel turned big screen tear-jerking to get raked over the coals. 
ALS Ice Bucket Challenge
Late this summer, the ALS Ice Bucket Challenge swept the nation, with everyone from your mother to Robert Downey Jr. filming themselves dumping ice cold water over themselves in a move to bring awareness to those suffering from the disease more commonly known as Lou Gehrig's disease.
It started off as a unique idea to raise money and spread the word, but as the movement blew up, with celebrities and political figures getting drenched with the rest of us, the Ice Bucket got co-opted by other's looking to make their own point about a separate issue or exploit the familiar video set-up for comedy. I'd expect South Park to do the same. Imagine the sort of spin Cartman could put on the Ice Bucket Challenge.

True Detective
Last year, I was almost certain that South Park would spoof Breaking Bad. They chose Game of Thrones instead. My bad. This year, I'm guessing, more like hoping, that they tackle True Detective. Maybe Officer Barbrady returns to investigate some terrible crimes while delivering off-the-wall monologues about the nature of existence?
Maybe Randy becomes obsessed with finding Carcosa and Lovecraftian obscure fiction. The Internet had fun trying to decide which two actors they'd like to see team-up for True Detective season two, and it's fun to play the game using the South Park cast. Pairings like Butters and Cartman are classic, but I'd like to see things get weirder; how about a team-up of one of the Goth kids and Butters?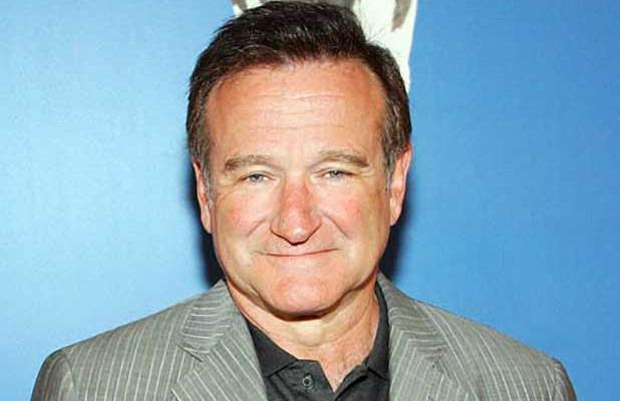 Celebrity Deaths
Though we got a full on episode titled "Dead Celebrities," in season 13 focused on this topic, South Park usually tends to acknowledge the big celebrity passings of the year in one way or another. Obviously, this year that means either Joan Rivers or Robin Williams. I could see Matt and Trey taking some low-blows at the way in which Williams passed, or possibly South Park playing with some of his most well-known roles. Perhaps Williams could return as a ghost to annoy a character like Butters with endless, mugging impressions, or maybe Joan could fashion police someone from the grave, like Kyle and that ugly hat of his.
Did we miss something that you think South Park is going to parody? Let us know in the comments section!
We'll have the review of the season premiere right here so stick with us for more South Park coverage. 
Like us on Facebook and follow us on Twitter for all news updates related to the world of geek. And Google+, if that's your thing!