News
South Park: Eight-Day Marathon Set To Lead Up To Premiere
Every South Park ever will air on Comedy Central in September.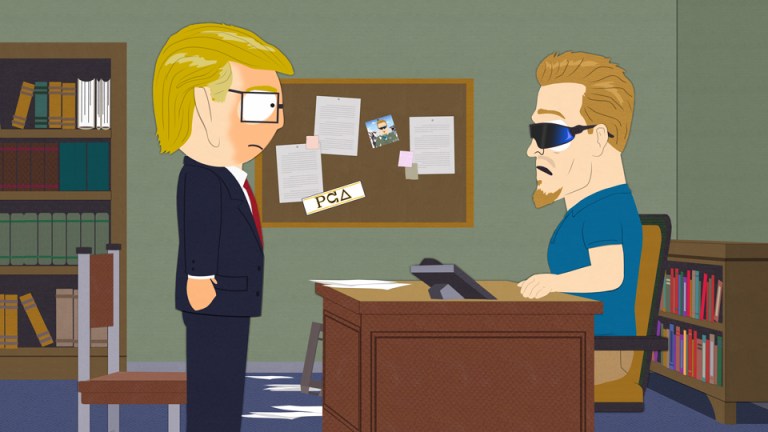 Even though "The Simpsons Did It Already," South Park will air every single episode of its 20 season run in an eight-day marathon on Comedy Central this September culminating in the season 21 premiere episode.
We'll have to assume based on Comedy Central's release that they'll choose to run the rarely-aired and highly controvertial "201" episode, in which the network censored the Prophet Muhammad after threats from Islamic groups.
The marathon begins on September 6th and runs through September 13th. The episodes will be aired in order, with The Daily Show running in its regular timeslot as the only non-South Park show to air during those days.
The new season of South Park, supposedly one that will be light on Trump humor, premieres Wednesday, September 13th at 10:00 p.m. on Comedy Central. Broad City's season premiere will air immediately after South Park.
FXX aired a similar marathon for The Simpsons to celebrate its acquisition of the long-running show's exclusive cable rights. "Ever Simpsons Ever" lasted 12 days and 552 episodes. South Park's marathon will comprise 254 episodes.
For updates on South Park season 21, click here for our news hub.