News
Sopranos and Goodfellas Actor Frank Vincent Dies at 78
Actor, musician and author Frank Vincent leaves behind a memorable legacy.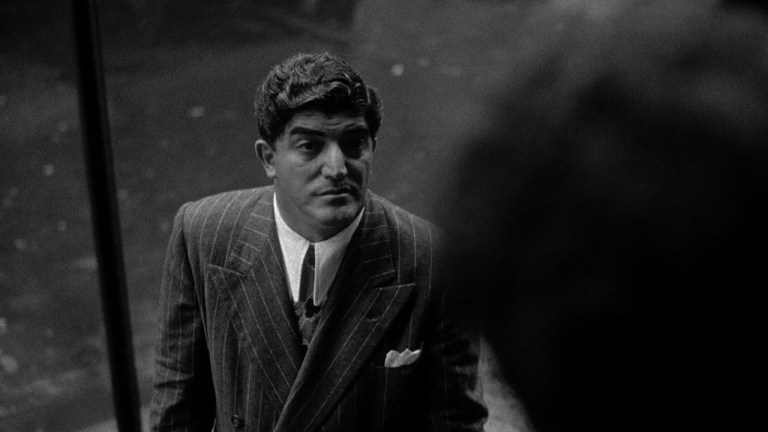 Frank Vincent, best known for his roles on The Sopranos, and in Martin Scorsese's Goodfellas and Raging Bull, died at a New Jersey hospital following complications from open-heart surgery, on Wednesday, September 13. He was 78. The news was announced by his friend, the actor Vincent Pastore.
Frank Vincent didn't star in many movies, but the actor who played so many gangsters stole a lot of them with memorable scenes. His beatdown from Joe Pesci in Raging Bull is one of the most brutal on film. His brutal slaying in Goodfellas, also from Pesci, whose character was tired of being told to get his shoebox, was the centerpiece of the action. But the most brutal of all was his final scene as Lupertazzi family boss Phil Leotardo on The Sopranos, where his head was crushed by a car set in motion by his execution.
Vincent was born in Massachusetts and raised in New Jersey. He made his name playing gangsters like Billy Batts in Goodfellas and Frank Marino in Casino (in which film he finally got his cinematic revenge on Joe Pesci). But he made his bones as a musician.
Before he turned to acting in 1976, Vincent played drums, trumpet and piano in drum and bugle corps, nightclubs, and the recording studio. He kept the beat for Paul Anka, Del Shannon, Trini Lopez, Dion and the Belmonts, and Don Costa. He continued to play all his life, and played drums for a concert in Nutley, N.J.'s Memorial Park in the summer of 2016.
Vincent made his acting debut in Ralph DeVito's 1975 low-budget gangster movie The Death Collector, which co-starred Pesci, another musician turned actor. The pair were discovered by Robert De Niro, who brought their attention to Martin Scorsese, who cast them in Raging Bull.
In his 40-year career Vincent had small but memorable roles in Spike Lee's Do the Right Thing, where his car got soaked by an open fire hydrant, and Jungle Fever. He also acted in Copland, Witness to the Mob,  This Thing of Ours, Remedy, Spy, and Juan José Jusid's Made in Argentina. He played Lieutenant Marino in Russell Costanzo's 2008 independent film The Tested. The upcoming film Asbury Park, which costars Pesci, will be released in 2018.
Vincent played Robert "D.B." DiBernardo, a John Gotti associate in the TV movie Gotti. He also appeaered on NYPD Blue. Vincent made a cameo appearance alongside fellow Sopranos actor Steve Schirripa in the Stargate Atlantis episode "Vegas" in 2009, the same year he starred in Chicago Overcoat.
His voice work included a great white shark in DreamWorks' Shark Tale, and Don Salvatore Leone in the video game franchise Grand Theft Auto. Vincent appeared in character as Frankie Marino from Casino in the 1996 music video for rap artist Nas' song "Street Dreams".
Vincent won the Italian American Entertainer of the Year Award in 1999. He authored the 2006 book, A Guy's Guide to Being a Man's Man.