News
Snowpiercer Season 2 Cast and Details
Snowpiercer nabbed an early Season 2 renewal for 2020, and will stay at TNT after a move to TBS was considered.
Snowpiercer has been on the dramatic backlog of TNT for nearly four years now. The series – adapting 1982 French future-dystopian comic book Le Transperceneige and subsequent 2013 Snowpiercer film starring Chris Evans – was saddled with delays over creative issues, leading to a setback-inducing showrunner swap. However, while the show has yet to premiere, Season 2 is already in the works.
The mythology of Snowpiercer takes place amongst the wintry desolation of a far-future inside the constantly chugging titular track-looping locomotive, in which remnants of society live in refuge from the snow-packed Earth. However, the crux of the drama tends to center on the caste divisions of the train and the recognizable follies of human nature. The TV adaptation – at least, in Season 1 – is headlined by Jennifer Connelly and Daveed Diggs.
Here's everything you need to know about Snowpiercer Season 2!
Snowpiercer Season 2 Cast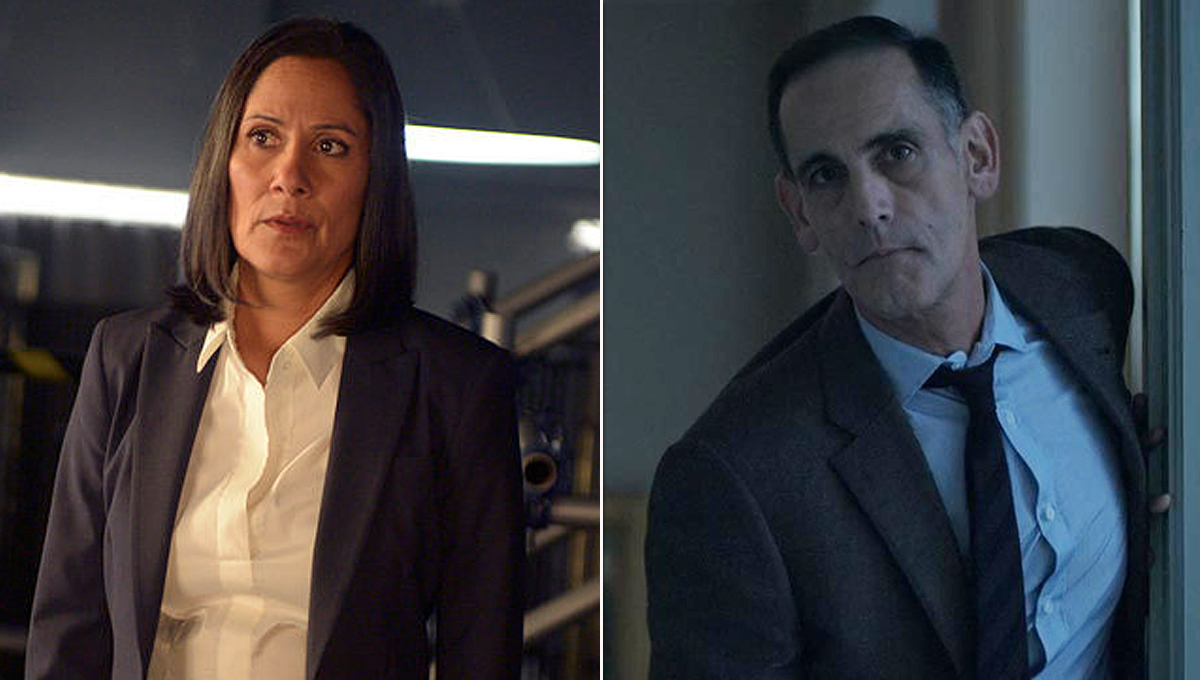 Sakina Jaffrey (American Gods, Timeless, House of Cards) and Damian Young (Ozark, Homeland, House of Cards) have booked tickets for Snowpiercer Season 2, set for the respective recurring roles of Mr. and Mrs. Headwood, reports Deadline. The characters, described as "idiosyncratic," are scientists whose only cares center on research and each other, who are "devoted to pushing the bounds of scientific progress at the expense of humanity and ethics."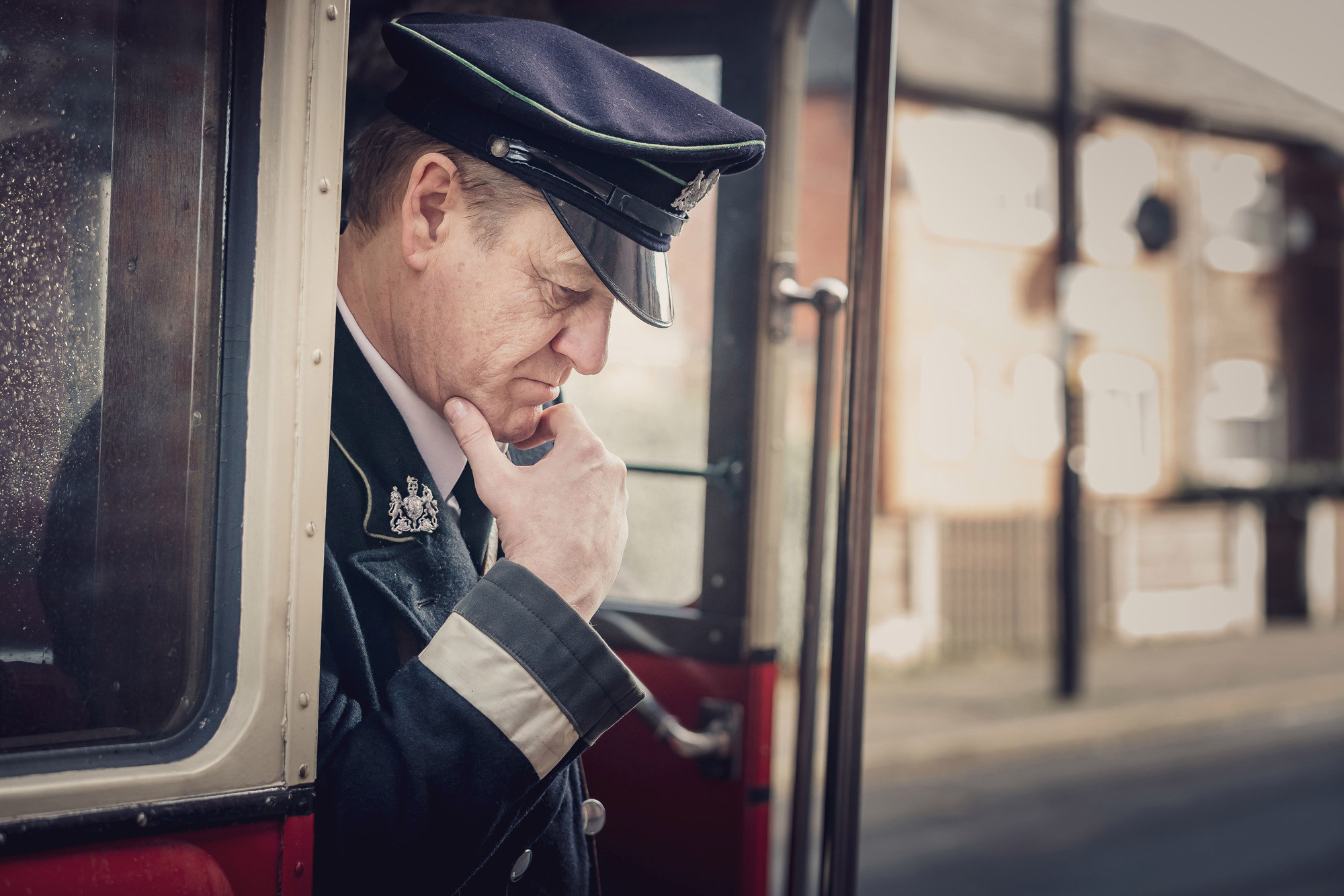 Sean Bean has been added to the Snowpiercer Season 2 cast as a series regular, according to Deadline, though details on whom the actor will be playing have been kept under wraps… which is, you know, fair, given that we haven't seen the first season yet.
Steven Ogg has been promoted to a series regular for Snowpiercer Season 2, reports Deadline. He will play Pike, described as "a volatile Tailie gang leader, who as Layton's (Diggs) rival, may be more interested in chaos than a real revolution." Of course, by the time we get to this point, Ogg's Pike will have already been introduced on the series via his Season 1 recurring run. The actor, who video game fans will always remember as the voice of the violently irascible Trevor Philips in Grand Theft Auto V, has been fielding high-profile TV runs on Amazon's The Tick, HBO's Westworld and a lengthy run on AMC's The Walking Dead.
Additionally, Rowan Blanchard (The Goldbergs, Girl Meets World) has reportedly earned a similar series regular promotion, per her original deal, which offered the bump in the event of a renewal. She recurs in Season 1 as Alexandra, originally described as "a self-assured 17-year-old, wise beyond her years, with mysterious connections to the history of Snowpiercer."
At this point, it's too early to determine who else will return for Snowpiercer for Season 2, even headliners Jennifer Connelly and Daveed Diggs. – That would be like a 2011 mistaken assumption listing star Sean Bean as a Game of Thrones cast member for the then-upcoming Season 2.  
For now, in Season 1, Alison Wright, Mickey Sumner, Katie McGuinness, Susan Park, Lena Hall, Iddo Goldberg, Sam Otto, Annalise Basso, Roberto Urbina, Sheila Vand and Jaylin Fletcher fill out the cast of Snowpiercer. We'll have to wait and see whose characters will make it to Season 2.
Snowpiercer Season 2 Renewal
Bigwigs at Turner must like what they see of the early footage, since, back in May 2019, an early renewal was made for Snowpiercer Season 2. Yet, the renewal came with an intriguing caveat: the show was set to move from Turner's drama-centric TNT (on which Season 1 will air,) to comedy-touting sibling station TBS, set for 2020. However, in October, Warner reversed that decision and announced the show will stay on TNT, according to Variety.
"We've had the unique opportunity to more thoroughly test and explore where this show will best perform," Kevin Reilly, chief content officer of HBO Max and president of TNT, TBS, and truTV, said in a statement. "While we are still adding dramas to TBS (such as 'Obliterated'), after further research and consideration we've decided to keep 'Snowpiercer' on TNT. Now that we've seen this incredible post-apocalyptic sci-fi series in its entirety, and better understand the audience this show will appeal to, we're confident it will perform strongest on TNT."
In another strong sign of the network's early satisfaction, showrunner/executive-producer Graeme Manson (Orphan Black) will be back on the job for Season 2.
Snowpiercer Season 2 Release Date
Snowpiercer Season 2 has yet to reveal its premiere date, but production is now underway.
Season 1 of the series, however, will premiere on TNT in the spring of 2020 on a date to be revealed.
Joseph Baxter is a contributor for Den of Geek and Syfy Wire. You can find his work here. Follow him on Twitter @josbaxter.