News
Snowpiercer: Latest Trailer Promises Cold, Harsh Reality
The TNT adaptation of Bong Joon Ho's Snowpiercer takes a no-holds-barred approach to its action-packed survival story in the latest trailer.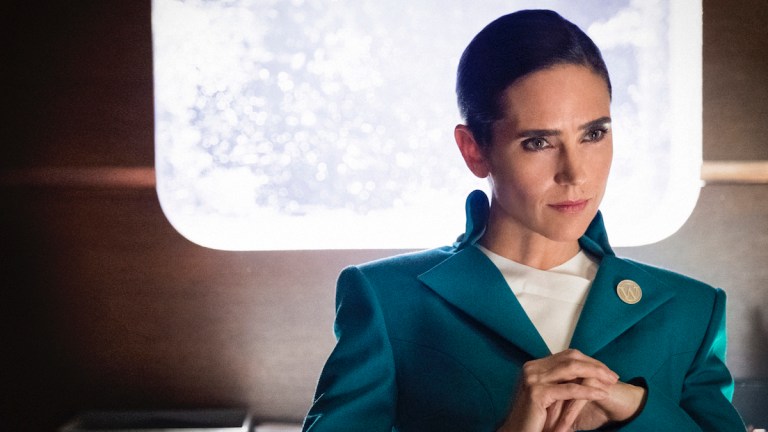 If Snowpiercer ends up having even half of the action and drama promised in its trailers, it promises to be one hell of a drama for TNT, even without award winning artists like Bong Joon Ho (Parasite), Graeme Manson (Orphan Black), Jennifer Connelly (A Beautiful Mind), and Daveed Diggs (Hamilton) attached. The television series appears to be taking the class warfare aspect of the 2013 film and making it a battlecry for the underdog that every audience loves to root for. However, the latest trailer elicits sympathy for those trying to keep the unjust system together as a matter of survival.
After much shuffling of its release schedule and home network, Snowpiercer is poised to captivate fans of sci-fi and drama alike with its story of a world in which all of the planet's surviving humans live aboard a world-circling train while outside lies a dead and frozen planet. The "eternal engine" keeps the passengers alive, but not all live under equal conditions. This much we knew from previous trailers, but pay close attention to the heartfelt speech from Connelly's character, hospitality director Melanie Cavill, and decide if there might not be a need for hierarchy in this prison on wheels.
"I'm fighting to do what I know is right!" says Melanie in a conversation that in parts seems to be equally directed at us in the audience and at Diggs' tail-inhabiting freedom fighter, Andre Layton. Those who saw the Bong Joon Ho film know that the ecology of survival aboard Snowpiercer is balanced on a knife edge, and the same seems to be true here in the series. Even in the trailer, we want to cheer on the less fortunate as they express their determination to "take down this train in one move" so that resources are shared equally even as we can predict that such a revolution could damn all the passengers to a slow death.
Quicker deaths appear to be promised for some in the trailer as we see frozen arms and faces seemingly inflicted on the lower class as punishment for insurrection, but among the gruesome images, we get the distinct sense that we'll be sitting on the edge of our seats for a majority of the ten episode first season of Snowpiercer. Now all that's left to decide is whether we've been enticed to climb aboard for salvation or damnation when the show premieres on May 17, 2020 on TNT.