News
Snowfall Season 2 Confirmed by FX
Will Snowfall Season 2 happen? The show will continue to showcase the early days of the crack epidemic for another season.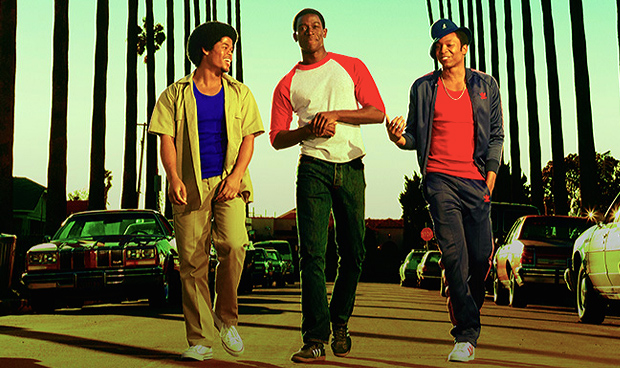 Snowfall Season 2 is already a go over at FX. Viewers didn't need to wait long for the Fox cable outlet's renewal of its freshman crime drama (which debuted on July 5), with the greenlight arriving before the midway point of the season back in August.
Snowfall Season 2 Renewal
FX's quick Snowfall renewal is justified by cited numbers consisting of 5 million total viewers from both linear and VOD platforms. Its premiere placed the series in the Top 5, ranking #4 in Adults 18-49, #4 in Adults 18-34, #5 in Adults 25-54 and #8 in Total Viewers. Snowfall also currently ranks #9 (out of 98 total,) in Men 18-49 and Men 18-34, and #10 in Adults 18-49. – Industry Speak to English translation: It successfully reached all the lucrative advertising demographics that network suits covet.
Snowfall is developed by a trio led by John Singleton, the esteemed director of the 1991 bellwether urban drama Boyz n the Hood, as well as the 1993 Tupac/Janet-starring Poetic Justice, the 2000 Shaft remake, the 2003 Fast franchise sequel 2 Fast 2 Furious and the 2005 ensemble revenge drama Four Brothers, with additional TV work in episodes of Billions, American Crime Story and Empire. Singleton is joined by Dave Andron (Justified) and Eric Amadio (Stuntmen).
The series starts off in an early 1980s setting, just on the cusp on the rise of crack cocaine, which becomes an insidious urban epidemic, exponentially accelerating urban blight. It fits in well with FX's increasingly prestigious lineup of (non-genre) dramas, which currently consists of favorites such as The Americans, Fargo, American Crime Story, FEUD and the dramedy Atlanta. The Danny Boyle-developed, historically-based, drama Trust will soon join this lineup.
Per the official Snowfall synopsis:
Los Angeles 1983. A storm is coming and its name is crack. Snowfall is a one-hour drama set against the infancy of the crack cocaine epidemic and its ultimate radical impact on the culture as we know it. The story follows numerous characters on a violent collision course, including: Franklin Saint (Damson Idris), young street entrepreneur on a quest for power; Gustavo "El Oso" Zapata (Sergio Peris-Mencheta), a Mexican wrestler caught up in a power struggle within a crime family; Teddy McDonald (Carter Hudson), a CIA operative running from a dark past who begins an off-book operation to fund the Nicaraguan Contras and Lucia Villanueva (Emily Rios), the self-possessed daughter of a Mexican crime lord.
Snowfall Season 2 Release Date
Snowfall Season 2 will make viewers wait a while for the next installment, with the vague designation of "2018" being the only clue regarding its arrival. Season 1, however, works toward the finish line of September 6 for its finale.
Read and download the full Den of Geek Special Edition magazine here!