News
SNL Weekend Update Spinoff Picked Up By NBC
Colin Jost and Michael Che are bringing Weekend Update back to primetime.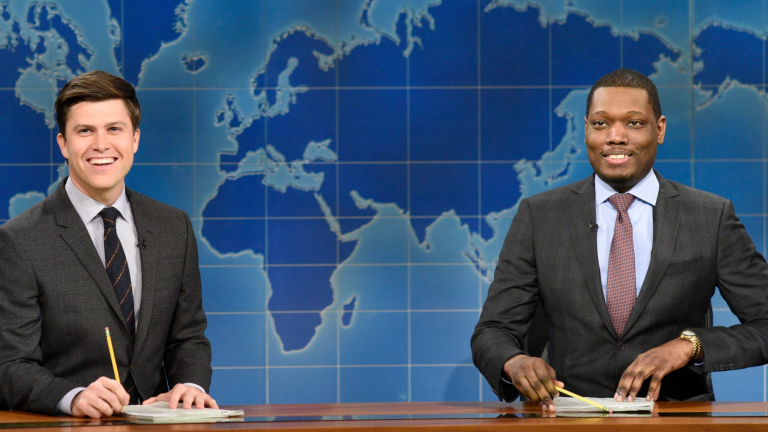 Fueled by the November election and a string of buzzworthy guests, Saturday Night Live is having a ratings resurgence in season 42. When it comes to the highly-debated quality of the program, amid a pre-season casting shakeup and a revolving door of cameos (and Moose Lambs), it's been the Weekend Update segment that has remained SNL's steady hand. Credit to Colin Jost and Michael Che, who after a rocky start, have developed unmistakable chemistry as co-anchors.
NBC is going to double down on Jost and Che with a weekday Weekend Update series to air in the lead up to season 43 in the fall. The series will have a four-week run during SNL's summer hiatus and is set to premiere on Thursday, August 10th at 9 p.m.
SNL is pulling in more than 11 million viewers a week when you factor in Live+7 ratings. The late night comedy staple will attempt to further capitalize on its Trump Bump with its fourth foray into weeknight programming. During election season 2008, SNL tested out a weekday segment with Seth Meyers and Amy Poehler. They tried out another 6 episodes in 2009, and brought it back for a brief run with a solo Meyers in 2012.