News
Sneaky Pete Season 3 Release Date, Trailer, Cast and Everything to Know
Amazon's Sneaky Pete will return for more scheming and conning for a third season in May.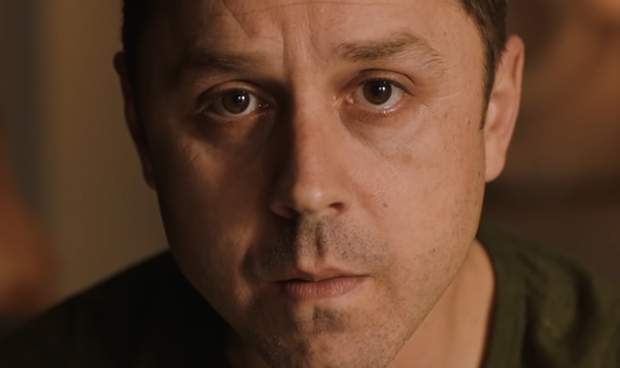 Sneaky Pete Season 3 is officially coming to Amazon Prime. However, it marks a change, since the series made a coastal crossing from its production home of New York to California, taking advantage of a $9.2 million tax credit (with plans to spend $53 million in qualified expenditures); a substantial gain for a series of this scope.
The California Film Commission announced the Sneaky Pete relocation, revealing the series as the thirteenth to become California-bound in the aftermath of a tax credit, joining notables such as Showtime's The Affair and Netflix's The OA. The move was a major U-Haul task for Sneaky Pete's nearly 250 cast, 220 crew and 2,510 extras (including stand-ins measured in man-days). While the credit, selected by the amount of jobs the productions will bring, is for 20%, the migrating productions are elligible for a 5% boost on the condition that they film outside L.A. and that musical scoring and visual effects are done in the state.
Sneaky Pete Season 3 Trailer
The full trailer for the third season of Sneaky Pete is here! Besides showcasing an altered series dynamic, the clip gives us as a closer look at newcomers like Efrat Dor as the bombastic Lizzie and Ricky Jay – in his final performance – as T.H. Vignetti.
You can also check out the teaser trailer below!
Sneaky Pete Season 3 Release Date
Sneaky Pete Season 3 is set to premiere on Amazon Prime Video on Friday, May 10.
The release date reveal came by way of the first trailer.
Sneaky Pete Season 3 Cast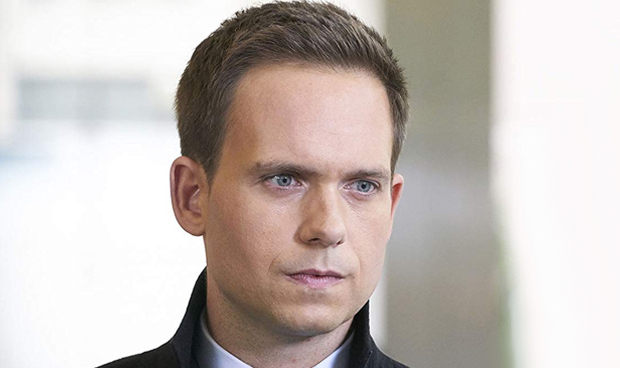 Patrick J. Adams is the most recent addition to the cast. He will play Stefano Kilbane, described, via Deadline, as "an arrogant business magnate who is obsessed with fine art and has a deep need for revenge." In 2018, Adams completed a seven-year run co-starring – opposite Gabriel Macht – on the USA legal drama, Suits, which notably had him as the onscreen love interest to eventual British royalty, Meghan Markle. He also fielded a 2017 TV run on Pillow Talk and (briefly) played the The CW Arrowverse's version of Rex Tyler/Hourman on Legends of Tomorrow.
Chad Lindberg (NCIS, Supernatural) will recur as Randy Hellman, described, via Deadline, as "a well-meaning beach bum caught up over his head in with a bunch of criminals."
Jeff Ross (Crashing, Comedy Central Roasts) will play Doug Decker, a.k.a. DC Doug, described, via Deadline, as "a behind the scenes political power player with a taste for high end wine and decadence."
Ricky Jay was cast in Sneaky Pete Season 3 for the recurring role of T.H. Vignetti. However, with the actor/master-magician – best known from roles in Boogie Nights, Magnolia and HBO's Deadwood – having passed away on November 24 at the age of 72, the role will stand as his last one, left incomplete since he was still working on it at the time of his death.
In the aftermath of the loss, Sneaky Pete producers Sony Pictures Television revealed that the character will simply be written off the series, leaving writers scrambling to make story adjustments. As the studio's statement reads:
"It is profoundly sad for us to realize that our colleague and friend, Ricky Jay, passed away suddenly last weekend. He brought such a clever and fun energy to our show. Our entire cast and crew mourn his loss and share our deepest sympathies with his family."
The Sneaky Pete part will serve as the late Jay's first onscreen appearance since the 2015 film, The Automatic Hate.
Efrat Dor will play Lizzie, who could prove to be a match for Giovanni Ribisi's picaresque Marius/Pete, since she's described, via Deadline, as "an amoral con woman with boundless skill and no moral conscience." However, like Marius, she's not violent or mean-spirited, but more like a nihilist, filling what she perceives as a meaningless void with excitement. Dor, an Israeli actress, is coming off a TV run on the Netflix-distributed series, Greenhouse Academy, which she landed after several series runs in her native country. She also recently banked an appearance in the Jessica Chastain-starring fact-based film, The Zookeeper's Wife.
Sneaky Pete Season 3 Details
As the CFC Executive Director Amy Lemisch explains of the production's NY-to-CA migration in a statement:
"Our success with these relocating projects shows how the tax credit working to affirm California's status as the preferred choice for TV production. From the earliest days of TV, shows set in other locales have been filmed in California. We're excited to welcome another series from New York that will generate long-term employment and economic activity here at home."   
It will be interesting to see how Sneaky Pete's production shift will affect the show's storylines, which have been primarily set in Bridgeport, Connecticut, splitting its time between activities set in upstate New York and New York City. However, that setting could easily continue in California with studio lot facsimiles, akin to the practices of many California-produced East-Coast-set shows like Brooklyn Nine-Nine and CSI: New York.
Sneaky Pete is the creation of the triumvirate of Breaking Bad TV icon Bryan Cranston with The Good Doctor and House visionary David Shore, along with Justified creator Graham Yost as executive producer. The series stars Giovanni Ribisi as con artist Marius Josipovic, who uses his exceptional skills at deception to pose as a long-lost relative to the Bridgeport bail bond family, the Bernhardts, eventually growing to care for them, protecting them from constant threats (some of which he unwittingly incurs).
Joseph Baxter is a contributor for Den of Geek and Syfy Wire. You can find his work here. Follow him on Twitter @josbaxter.