News
Sneaky Pete Season 2 Trailer, Release Date and More
Amazon's hit comedic crime drama, Sneaky Pete, will continue its long con with Season 2.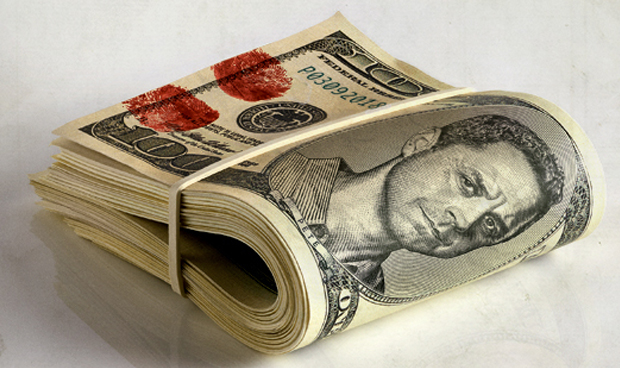 Fool me once, shame on you. Fool me twice, shame on me. Amazon got played again for Sneaky Pete Season 2. "If you think you know who I really am, you've been conned," Giovanni Ribisi's Marius said from the get go. Indeed, it would only take Amazon a little over a week after the comedic crime drama's January 2017 debut to order second helping.
Sneaky Pete Season 2 will see the ever-escalating original con of the series, which saw Giovanni Ribisi's smooth-talking spinster, Marius Josipovic embed himself into the eccentric Bernhardt clan's long-lost litter member, Pete (Marius's former cellmate,) will dig itself deep enough to reach China, with even bigger stakes than last season.
Sneaky Pete Season 2 Trailer
A new Sneaky Pete Season 2 trailer has arrived!
The increasingly complex con of the series appears to come to a head in the latest Sneaky Pete Season 2 trailer. While this clip is more of a brief montage of manic moments, we see a bit more of the events, depicting a new group of antagonistic extortionists, Marius continuing to crush hard on his ersatz cousin, Julia, more potential s**t-stirring from the inquisitive Carly, and the return of the genuine prodigal son himself, Pete.
…And here is the debut trailer, which arrived in late January.
Mixed with moments recapping the insane con that's central to the series, our first glimpse of Season 2 shows that Marius (Ribisi) – who, in Season 1, successfully utilized an elaborate con to free himself from the deadly predicament of being indebted to Brian Cranston's Vince – just can't steer clear from trouble. This time, a new group of gun-toting gangsters attempt to extort money from Marius by threatening the lives of his beloved faux family, the Bernhardts, which forces him to reenter their lives as "Pete." However, when fate delivers the imprisoned real Pete (Ethan Embry) the gift of an easy jailbreak, the show's entire dynamic stands to become even more complicated.
Sneaky Pete Season 2 Release Date
Sneaky Pete Season 2 will continue the colossally long con of Marius Josipovic when it arrives on Amazon Prime on Friday, March 9.
Here's the new poster, which brandishes the release date and the ominous image of a blood-stained wad showcasing Marius's face.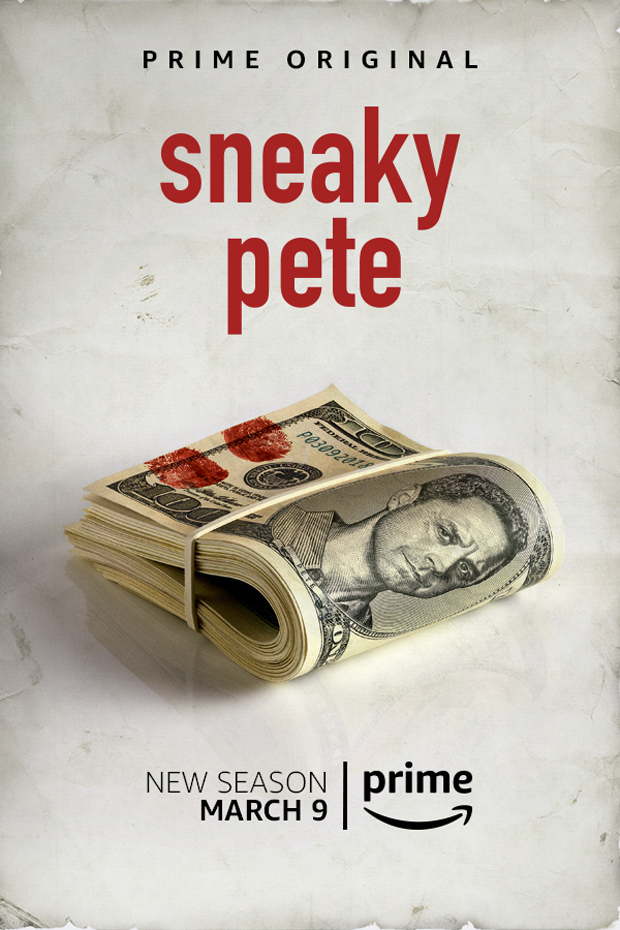 Sneaky Pete Season 2 Renewal
Breaking Bad's Bryan Cranston serves as an executive producer and even appeared on the series in Season 1 as main villain Vince. Graham Yost, Michael Dinner, Fred Golan, James Degus and Seth Gordon are also executive producers for the series.
"Bryan Cranston and Graham Yost have done a masterful job of steering the cast to fantastic performances," Amazon Studios' comedy and drama chief Joe Lewis said in a statement announcing the Season 2 renewal. "Both the critical response and our customers' engagement with the series are key factors in our enthusiasm to bring our audience a second season of Sneaky Pete.'"
"The lengths that Marius goes to in order to keep everything going, it speaks to his character, where you kind of wonder, is it for survival, or is it for the game?" Ribisi said in a statement. "Or is it just straight up this addiction that he has to creating that illusion? Then what's also great is that you see that in so many other characters, where things aren't all copacetic within the family. They have their own demons and skeletons in the closet. That's one of the themes and the premises of show, is that there's a lot more complexity within human nature, within that farmhouse, with Vince. Where you see Vince having, later on, glimpses of humanity. He has his own moral code, his own sense of ethics that he abides by."
According to the show's original official synopsis:
From the creator of Justified and Executive Producer Bryan Cranston comes an exciting new series about a con-man, Marius (Giovanni Ribisi), on the run from a vicious gangster. Marius hides by assuming the identity of his prison cellmate, Pete, and takes cover with Pete's estranged family – a colorful group (headed by Margo Martindale) with well-guarded and dangerous secrets of their own.
The series also stars Marin Ireland, Margo Martindale, Peter Gerety, Libe Barer and Shane McRae.