News
Snatch TV Series Trailer With Rupert Grint Arrives
The 10-episode Snatch TV series will also star Gossip Girl's Ed Westwick and Taken 3's Dougray Scott.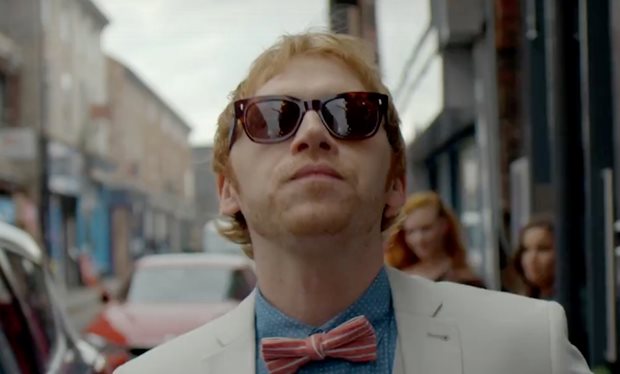 Rupert Grint — best known as Harry Potter'sRon Weasley — will star in and produce a new 10-episode TV adaptation of Guy Ritchie's 2000 crime comedy film Snatch. The project will "air" on Sony's streaming component Crackle, and also stars Gossip Girl's Ed Westwick (as a recurring guest star) and Taken 3's Dougray Scott. 
Check out the first trailer…
The show premieres on Crackle on March 16th.
Just how closely will Snatchthe TV show follow Snatchthe film? According to Deadline, the TV show "will carry the spirit of the setting in the film, while creating a new world with new characters." (The show is going for the FargoTV show treatment.) Here's a synopsis…
Informed by a real life gold bullion heist in London, the show centers on a group of twenty-something, up and coming hustlers who stumble upon a truck load of stolen gold bullion and are suddenly thrust into the high-stakes world of organized crime. The boys must quickly learn to navigate the treacherous waters of London's underworld as rogue cops, gypsy fighters, international mobsters and local villains descend.
Grint is playing a "dynamic, frustratingly chaotic and utterly posh con man" named Charlie Cavendish. Scott is on board as Vic Hill, a con man still making moves from prison. And Westwick plays night club owner Sonny Castillo. Alex De Rakoff (The Calcium Kid, Dead Man Running) is on board as creator and showrunner. 
So much of what made the Ritchie film a cult classic is in the performances and the direction, rather than the plot or themes, so it will be interesting to see what Snatchthe TV show will look like when it comes to execution. This is certainly an intriguing project, bringing together some relatively big names on a relatively platform relatively new to the original dramatic content creation game. 
Crackle is currently free (though includes commercials). So, however you might feel about Ritchie's film being developed into a TV series, Snatchseems like something at least worth checking out…