News
Smallville Almost Spawned a Justice League TV Spinoff
There was almost a Justice League TV show after their appearance on Smallville.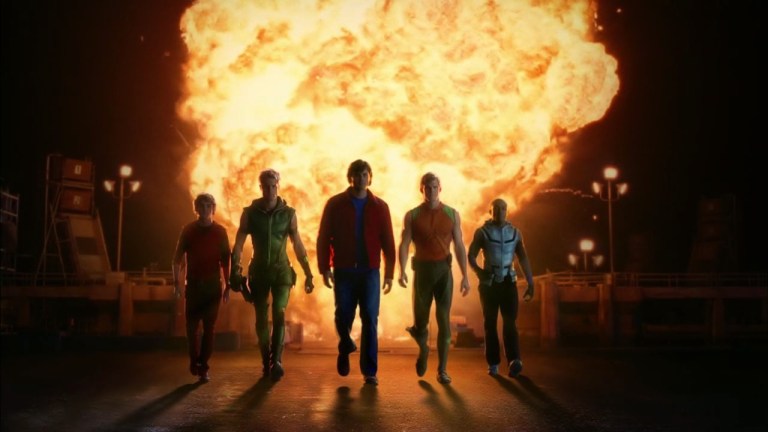 Think about this for a moment: we almost had a Justice League TV series from Steven DeKnight, who worked as showrunner/executive producer on one of the finest pieces of superhero television ever with Marvel's Daredevil season one on Netflix. The Justice League TV series would have been a Smallville spinoff, featuring the team that we met in season 6, episode 11, the appropriately titled "Justice." That episode teamed Clark with Bart Allen (The Flash), Arthur Curry (Aquaman), Victor Stone (Cyborg), and Oliver Queen (Green Arrow…played by Justin Hartley, not Stephen Amell).
DeKnight made a casual reference to the Justice League spinoff on Twitter…
— Steven DeKnight (@stevendeknight)
August 31, 2016
…and then more information followed, courtesy of Craig Byrne of Kryptonsite, who had some quotes from Mr. DeKnight sitting in his files.
"It was going to be basically Green Arrow, Cyborg, Flash, a couple of other DC characters living in Metropolis," DeKnight said. "The idea was that Oliver Queen was basically giving refuge to young people with superpowers, kind of in a Professor X kind of way, putting together this team and also trying to help out these people, like he says in 'Justice' about how he helped out Victor Stone and Bart and Arthur Curry."
Take the Den of Geek 2016 Reader Survey for a Chance to Win a $100 Amazon Voucher Right Here!
The plan was for the Smallville Season 6 finale to act as the springboard for the Justice League TV series, but it didn't work out. As for the show itself, DeKnight hoped to use Brainiac as a villain (although not the James Marsters version). "I had a master plan for Brainiac showing up in the spin-off that I won't tell you what it is," he said, "because you never know, a spin-off may happen in the future, and I will use this. But it was awesome."
DeKnight would have been the showrunner on Justice League, but it all fell apart for reasons unknown. "I was supposed to co-create it and run it, so I'm doubly sad. We were all really excited about it, you know, me and the other actors. We all got along great. We really wanted to make this show, and we thought it would be really, really cool."
Smallville, of course, ran for several more seasons and continued to introduce heroes from the wider DC Universe (including the Justice Society and the Legion of Super Heroes), with Justin Hartley's Green Arrow taking on a more regular role. But the relatively "plainclothes" Justice League of the Smallville universe seems a little tame compared to what the CW has been delivering recently with their murderer's row of superhero shows. Still, the idea of a Steven DeKnight helmed Justice League TV series could have been pretty delicious.