News
Sleepy Hollow Will Ride Again in Season 2
Fox renews Sleepy Hollow for a a second season 13-episode order!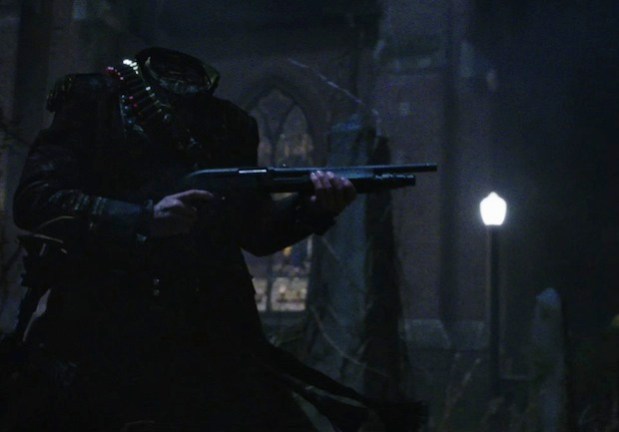 October may have just started, but Fox has given Sleepy Hollow series creators Phillip Iscove, Alex Kurtzman, Roberto Orci, and Len Wiseman their biggest trick AND treat of the month. In the first pickup of the Fall 2013 season, Fox has announced that they shall be renewing Sleepy Hollow for a second season.
Rather than simply ordering a bundle of "Back 9" episodes, Fox has renewed Sleepy Hollow, as according to Deadline, for a full second season run of 13 episodes. This is also likely due to Fox embracing a more cable-accpeted format as of late by ordering 13-episode seasons to run uninterrupted (save for the World Series) before dovetailing into the next, which will likely be last season's Monday drama The Following come January. That show also enjoys 13-episode seasons.
Sleepy Hollow has been one of the earliest of the new fall network shows, and its proven to be a mightily successful one. Opening with a 3.4/13 Nielsen rating among the coveted 18-49 demographic, it has remained above 3.0 for its entire run of three episodes to date. It also opened to the impressive number of 13.6 million viewers for its premiere, with above a 5.0/13 for 18-49 when DVRs are counted. In short, it is the most successful drama premiere at Fox since 2001's 24.
Sleepy Hollow reimagines Washington Irving's American fairy tale, "The Legend of Sleepy Hollow," as a time-traveling, mythology-heavy procedural. Ichabod Crane (Tom Mison) is an Oxford professor who fought for the blue coats during the American Revolution before beheading a Hessian who also simultaneously killed him. That Hessian? The Headless Horseman, who just so happens to be the first of the Four Horseman of the Apocalypse. Of course. Both are reawakened in modern day Sleepy Hollow where Ichabod teams up with local County Sheriff Officer Abbie Mills (Nicole Beharie). Let the supernatural crime solving begin!
Check out our review for the latest episode here.
Like us on Facebook and follow us on Twitter for all news updates related to the world of geek. And Google+, if that's your thing!