News
Sleepy Hollow Canceled By Fox
Sleepy Hollow is no more. Fox has canceled the supernatural drama after four seasons.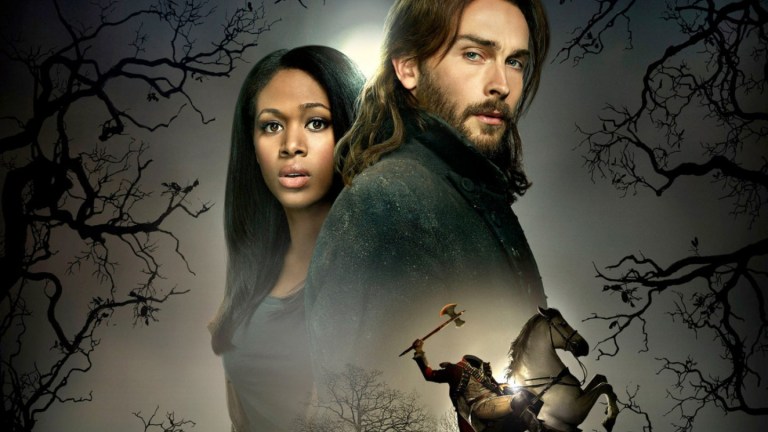 Fox has canceled Sleepy Hollow after four seasons.
The supernatural drama starring Tom Mison has endured a long, sad decline following its ratings and critical success in Season 1. The show declined in viewership through Seasons 2 and 3 before losing its co-lead Nicole Beharie at the end of Season 3. Most of the show's remaining fan base went with her.
Fox attempted to reboot the drama for Season 4 with the show moving to Washington D.C. and Janina Gavankar coming on as a costar alongside Mison and Lyndie Greenwood. Oona Yaffee joined the cast as kid Molly, Ichabod's new "Witness" partner in the fight against the oncoming apocalypse. As you might have guessed, a show called Sleepy Hollow that is no longer even in Sleepy Hollow anymore was a steep sell — even without the awkwardness of Beharie's departure.
Frankly, it has been sad to see one of the most weirdly charming genre shows on TV featuring one of the most diverse casts on TV (Season 1's cast also included Orlando Jones, John Cho, Katia Winter, and John Noble) lose its way so intensely. It also felt like a major mishandling of a financially-valuable property by the network or studio or someone making decisions behind-the-scenes.
Most people tuned in for the central dynamic between Ichabod and Abbie — or even simply the character of Abbie Mills herself, who was a three-dimensional black female protagonist in a way that is all too rarely seen in genre TV. To first lose that in a de-centralization of her storyline, then the entirety of the character herself was a blow from which the show could not recover.
We're sad to see Sleepy Hollow go, but — for many fans — the show that they loved ended a long time ago. We shall not see its like again.