News
Skam Season 4: Episode Guide, Trailer, Music
Skam Season 4 is here! Check out our episode and music guide, as well as other details about Skam's last season...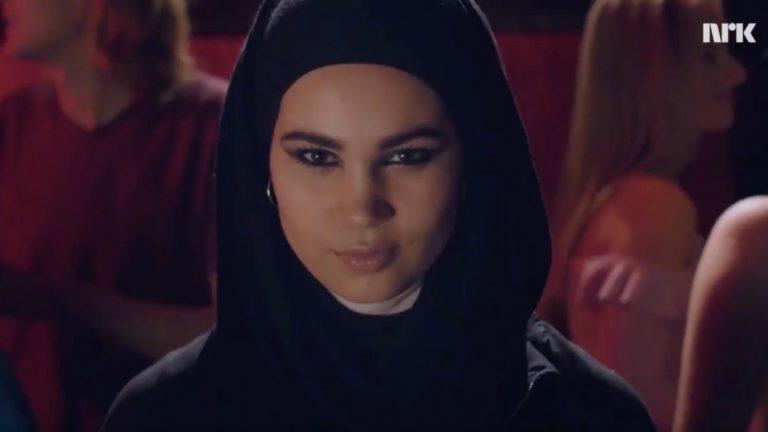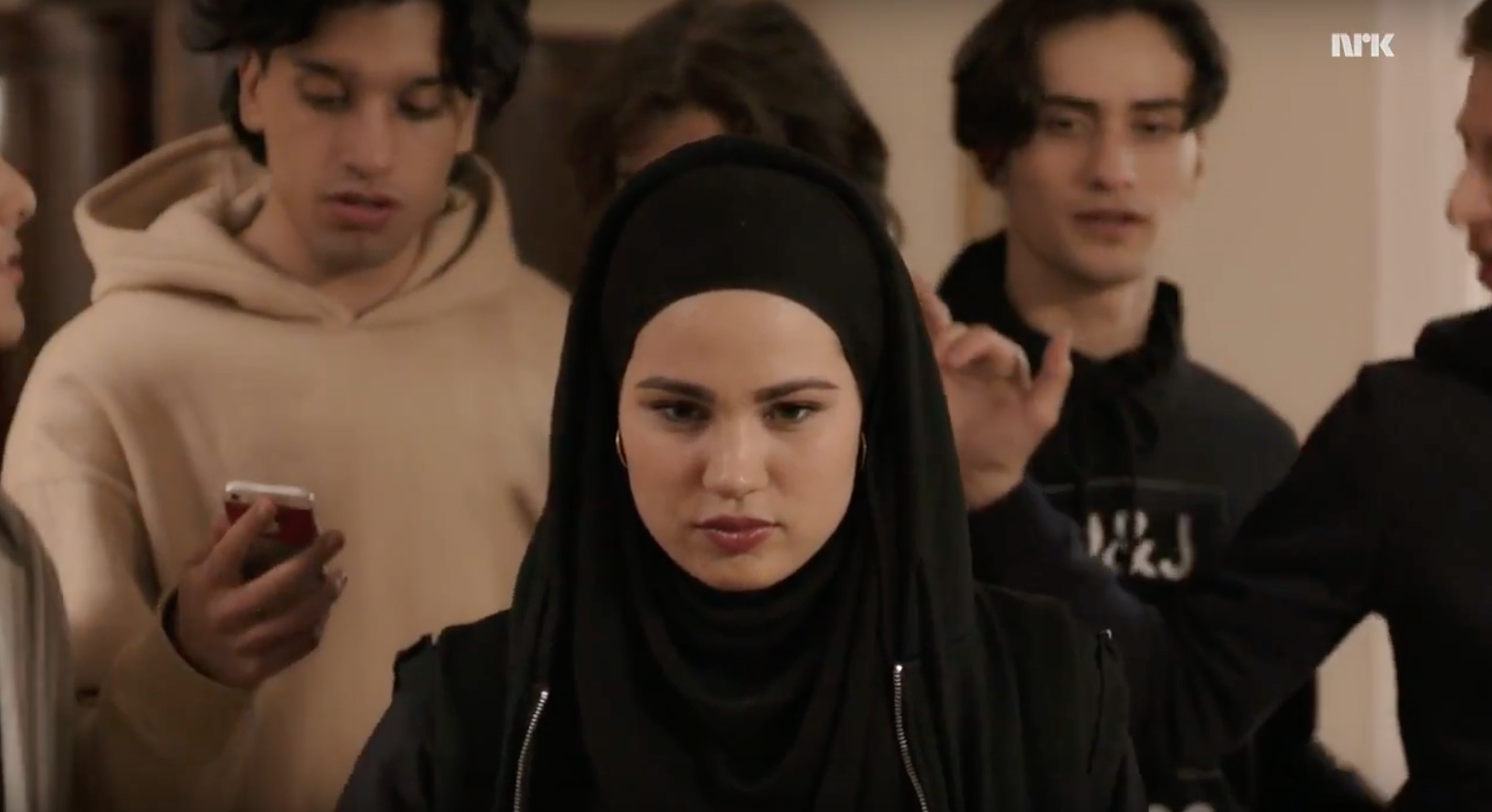 In the first episode of the season, we check back in with all of the Skam characters we know and love. Isak and Even are happy as ever, moving in together. Eva has heard that William might have a new boyfriend, but Noora doesn't seem to know, prompting Vilde to come up with a plan to set Noora up with Sana's older brother, Elias, or one of his friends. Sana, who is trying to keep her home life and her school life separate, is resistant to the idea, even though she has a crush on Yousef, one of Elias' friends. Click on the link in the title for our full review.

Original airdate: 4/14/17
Sana is trying to pray, when she is interrupted by music from the other room. It is Yousef, dancing like no one is watching. Elias interrupts to tell Sana she shouldn't be part of a bus. Later, Yousef sends her a Facebook friend request and encourages her to do what she wants with the russebus. Meanwhile, Noora admits that she isn't telling the whole story concerning her departure from London. Sana and the other girls make an offer on a bus they cannot afford in an effort to outbid the Pepsi-Max girls. Click on the link in the title for our full review.
When Sana & co. win the bus bid, the Pepsi-Max asks to join their bus. Sana agrees on two conditions: the Pepsi-Max girls pay for it and Sana gets to be boss. They agree. Meanwhile, we learn that Even knows Elias and Sana's mom from his time hanging with Mikael — but he seems to want to keep it a secret from Isak. We meet Sana's mom, who encourages her crush on an undisclosed boy we know is Yousef. Sana seems eager to pursue the relationship when Yousef throws Sana for a loop when he tells her he isn't Muslim. Click on the link in the title for our full review.
Sana tries to get rid of her feelings for Yousef in the wake of the discovery that he doesn't identity as Muslim. Noora tells her the truth about what happened with William and Sana decides to distract both of them with an afternoon boy-watching at a cafe. When Yousef calls looking for help for a drunk Elias, he and Sana reconnect and discuss their perspectives on religion. Yousef cites Even's suicide attempt as one of the reasons he doesn't want to be a part of organized religion. Cick on the link above for the full review.
Sana begins to wonder if she could marry a non-Muslim man in the wake of her quasi-date with Yousef and a heart-to-heart with Elias, who only wants the best for his little sister. Meanwhile, the two buses seem to be coming together, assuaging Sana's suspicions that Sara might be planning something. At the bus' karaoke party, however, everything comes to a head. Noora finds out that Sana knew William has a new girlfriend and didn't tell her; The Balloon Squad gets in a fight with Isak, Even, and their friends; Sana overhears the Pepsi-Max's plans to kick her off the bus; and Noora and Yousef hook up, devastating Sana. Click here for the full review.
Skam Season 4 Trailer
The Skam season four trailer is not only pretty great, it also includes some subtle clues about what we can expect in the rest of Season 4…
And here's the trailer in reverse, which is also worth a watch…
Skam Season 4 Soundtrack
Skam Season 4 Episode 1 Music
"None of Dem" by Robyn (featuring Royksopp)

"Fy faen" by Hkeem and Temur

"Hot in herre" by Nelly

"Aloha" by Mome (featuring Merryn Jean) 

"Nostalgi 3Milioner" by Tomine Harket (featuring Unge Ferrari)

"Chewing Gum" by Annie

"Best Friend" by Young Thug

"Smoke Weed Everyday" by Snoop Dogg

"The Next Episode" by Dr. Dre (featuring Snoop Dogg)
Skam Season 4 Main Character
We now know that Sana will be the main character in Skam Season 4. Sana has been a big part of Skam since season one when she first joined Eva's bus and played a prominent role in Season 3 as biology partner and friend to Isak in Season 3.
Here is a recent interview(via Universitas, a Norwegian student newspaper) with Iman Meskini, the 19-year-old Muslim actress who plays Sana, talking about her religion and its place in her life. It's pretty heartening right about now for Skam to frontline a Muslim lead.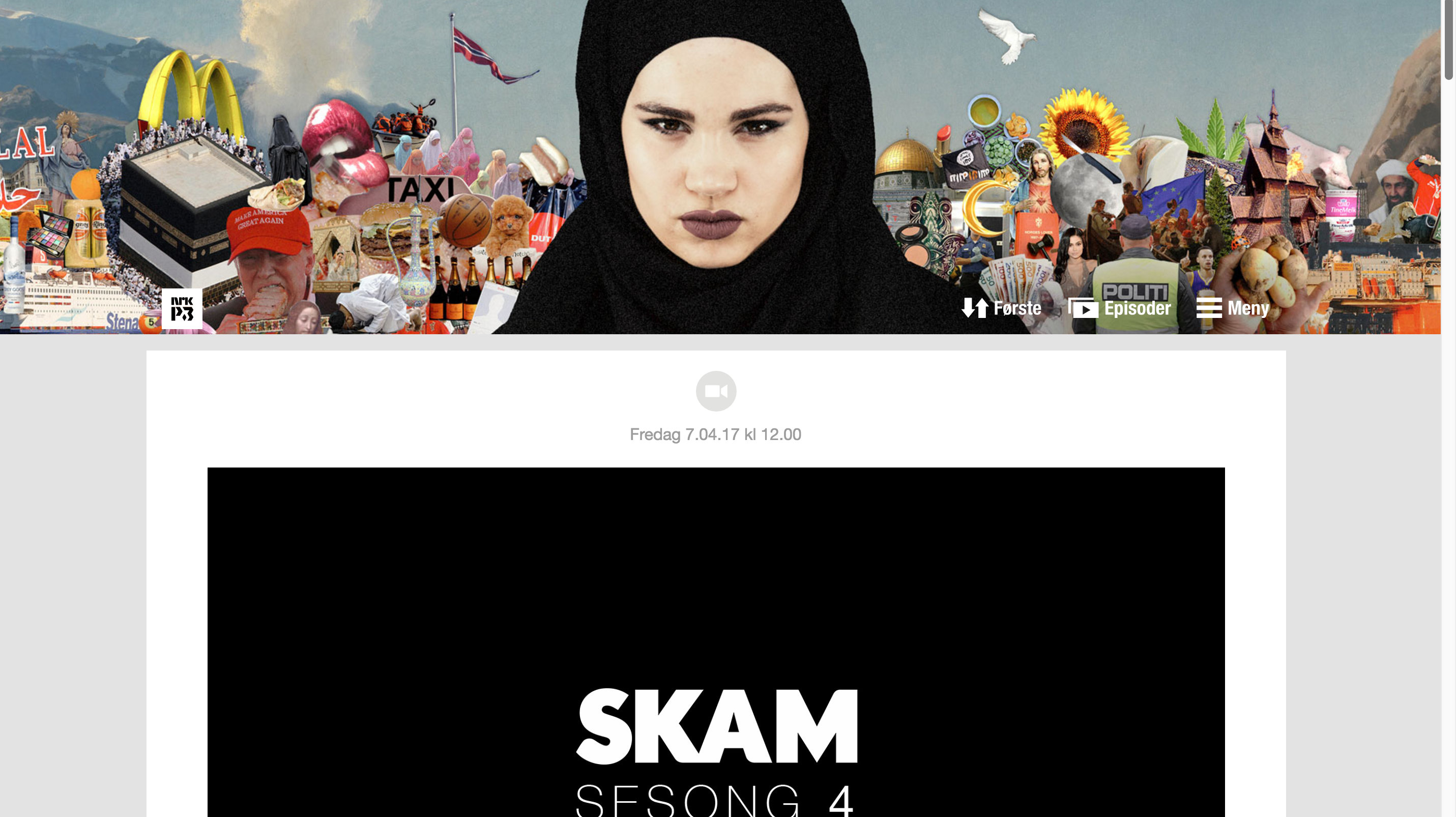 Skam Season 4 Release Date
Skam Season 4 started airing this Monday, April 10th at 1:28 p.m. in Norway (or 7:30 a.m. ET).
Skam Season 4 Cast
Presumably, all of the main cast will be returning for Skamseason four, save for Penetrator Chris (Herman Tømmeraas), who will most likely not be in the upcoming season, given that the actor is joining the army, according to his Twitter.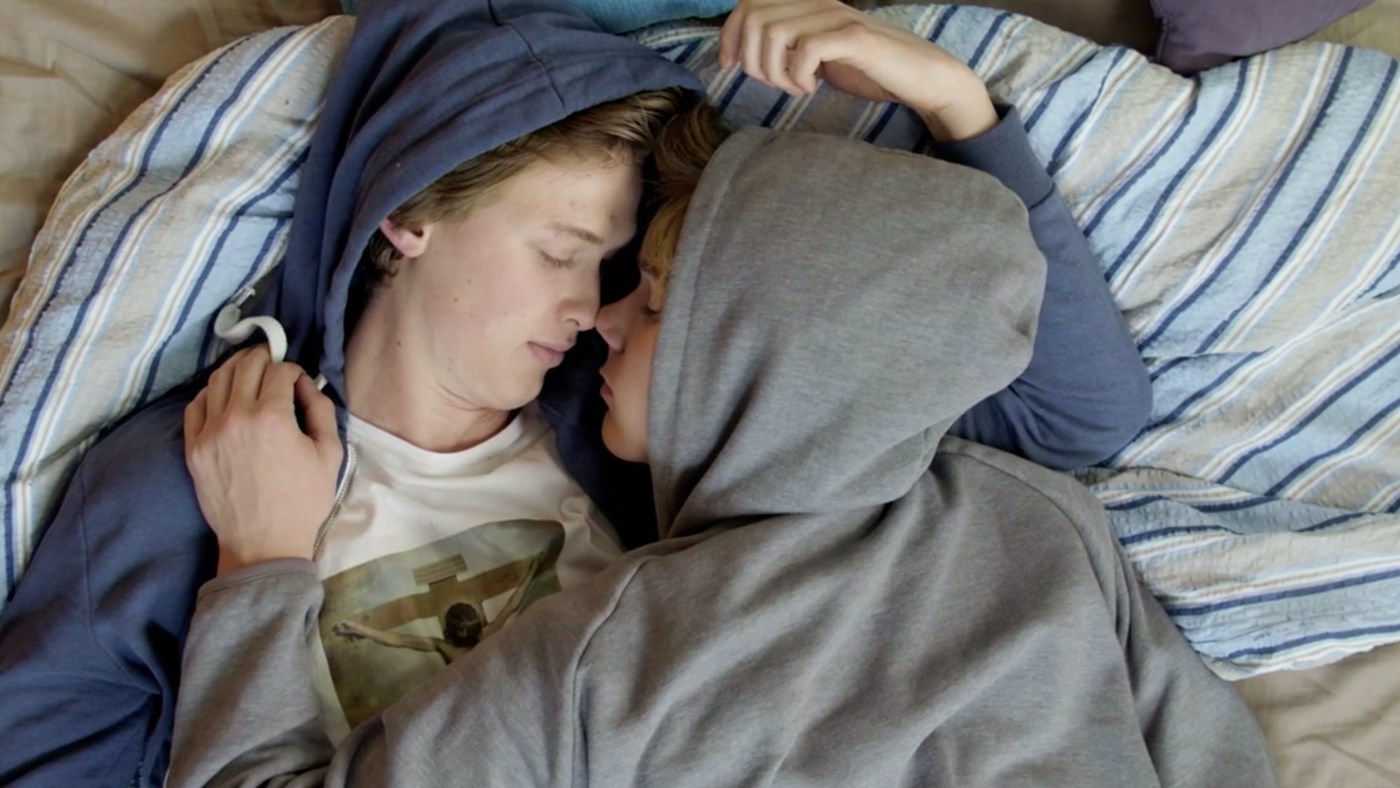 Skam Season 4 To Be Final Season
In other news, this will be Skam'slast season, which is sad, but also understandable. All good things must come to an end. (Insert sobs here.) Skamcreator Julie Andem took to Instagram to thank Skam fans for all their support, saying:
We recently decided that we won't be making a new season this fall. I know many of you out there will be upset and disappointed to hear this, but I'm confident this is the right decision. Please don't be sad, dear SKAM fans, the coolest fan base on earth! I'm moved by you all each and every day … I'm touched by all that you share, and the way you look out for each other … Many people have asked me what aspect of working on Skam has left the strongest impression on me. you left the strongest impression.
But we have a bit of Skamto look forward to before it's over. Or, as Andem put it: "Are you ready for Sana? Cuz shits bout to go down yo."
Here's the full message…
Skam Season 4 Story
Though the Skam trailers tend to be rather abstract and ambiguous, they also tend to give clues about what to expect story-wise in the upcoming season. Sana's trailer seems to imply that she will put a plan into motion that will affect her friends — including Eva, Chris, Noora, Vilde, Isak, and Even. It will even hurt Even, though perhaps as part of a plan to bring him and Isak closer together? Also, might they be at a kossegruppe meeting? Hard to say, but it's worth noting that Isak's bro squad isn't there.
Sana is also set apart from her friends in the trailer, which implies we might see her somewhat removed from the social group in some way? We saw something similar in Isak's Season 3 trailer. Unlike the previous trailer, Sana seems completely in-the-know about what is going on around her and is OK with it. She is in total control. Will we see her lose control at all? It seems inevitable. This is life, even for someone as self-assured and savvy as Sana.
Finally, it seems safe to bet that Sana's Muslim identity will play some role in Season 4. We've had glimpses into Sana's life outside of school before, such as talk of her brother's fiance, but we know relatively little about what Sana's home life and extracurricular activities (other than hanging out with her friends) looks like, as well as how her faith and religious culture affects her life on a more specific level. Season 4 will change all of that!
Skam Season 4 Begins Filming
In other news, the cast has obviously begun filming. The cast has started to share some on-"set" peaks from production. One of the most exciting ones? These photos from actor Henrik Holm's (Even) Instagram story, courtesy of the IsakxEven Twitter handle, which show Isak's group of friends (plus Even!) hanging out in Oslo…
— ISAK+EVEN (@ISAKxEVEN)
March 17, 2017
The news first broke that Skamseason four was filming via Norwegian website Dagbladet, which has a video showing the five main female cast members from the TV show — Eva (Lisa Teige), Noora (Josefine Frida Pettersen), Sana (Iman Meskini), Chris (Ina Svenningdal), and Vilde (Ulrikke Falch) — filming a scene in a Norwegian train station. There are balloons involved.
More news as we hear it.