News
Character Actor and Horror Legend Sid Haig Dies at 80
House of 1000 Corpses star Sid Haig was a Roger Corman regular, First Lawgiver on Star Trek, and played 8 villains on Mission: Impossible.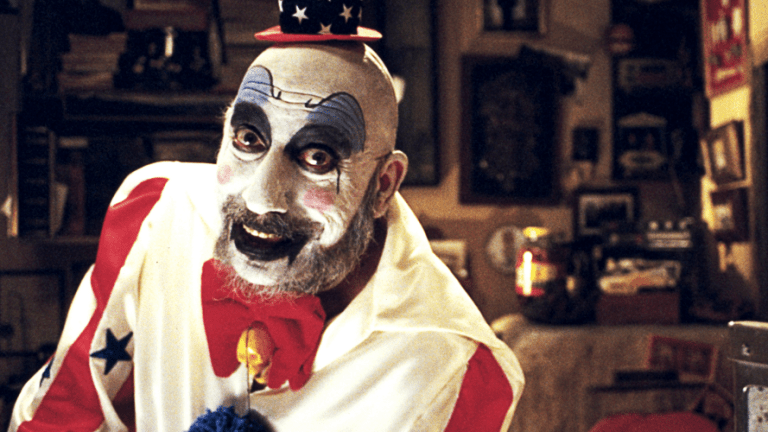 Sid Haig, a character actor who appeared in all genres but is best known as a horror icon, died at the age of 80. "On Saturday, September 21, 2019, my light, my heart, my true love, my King, the other half of my soul, Sidney, passed from this realm on to the next," Haig's wife, Susan L. Oberg, announced on Instagram."
"He has returned to the Universe, a shining star in her heavens He was my angel, my husband, my best friend and always will be. He adored his family, his friends and his fans. This came as a shock to all of us. He was my angel, my husband, my best friend and always will be. He adored his family, his friends and his fans."
Born Sidney Eddy Mosesian in Fresno, California, Haig was raised in an Armenian community and had his first professional gig as a dancer in a children's Christmas show when he was seven years old. He began taking dance lessons because he grew quickly at a young age and it interfered with his motor coordination.
After performing regularly in a vaudeville revival show, Haig kept the beat as a drummer, playing drums for the T-Birds. His hi-hat can be heard opening the band's song "Full House," which hit number 4 on the billboard charts in 1958.
Haig's first film acting appearance was in Jack Hill's 1960 UCLA student film The Host. He went on to act in Hill's blaxploitation films Spider Baby or, the Maddest Story Ever Told (1967), Coffy (1973), and Foxy Brown (1974), and the 1971 women-in-prison film The Big Doll House. Haig was also part of producer-director Roger Corman's troupe of actors, appearing in such films as George Lucas' THX 1138 (1971).  Joe Namath, Ann-Margret, biker movie C.C. & Company (1970) the James Bond film Diamonds Are Forever (1971).
Haig's first television appearance was as Augie the Hood on an episode of The Untouchables. He also appeared on such series as Batman, Gunsmoke, Get Smart, The Flying Nun, The Man from U.N.C.L.E., The Lucy Show, The Dukes of Hazzard, MacGyver, The Fall Guy, and The Six Million Dollar Man. He played First Lawgiver on the 1967 "The Return of the Archons" episode of Star Trek. Haig played eight different villains on Mission: Impossible and put in 55 appearances on Norman Lear satirical soap opera Mary Hartman, Mary Hartman.
Feeling typecast, Haig retired in 1992. He turned down the role of Marsellus Wallace, which went to Ving Rhames, in Quentin Tarantino's 1994 film Pulp Fiction. Tarantino wrote the part of the judge in his 1997 film Jackie Brown specifically for Haig. Haig also appeared in Kill Bill: Vol 2.
Haig also appeared in the horror films Galaxy of Terror, Night of the Living Dead 3D, Halloween (2007), The Haunted World of El Superbeasto, Dark Moon Rising, Creature, The Lords of Salem, Hatchet III, Death House, Bone Tomahawk, High on the Hog and Hanukkah.
Rob Zombie cites Spider Baby, one of Haig's first horror movies, as a strong influence on his work. Zombie cast Haig in House of 1,000 Corpses (2003) as horror icon Captain Spaulding. He reprised the role in the 2005 sequel The Devil's Rejects, and makes cameo appearance in the recently released 3 From Hell.
"Horray for Captain Spaulding," Zombie wrote to Instagram. Gone but not forgotten."
Culture Editor Tony Sokol cut his teeth on the wire services and also wrote and produced New York City's Vampyr Theatre and the rock opera AssassiNation: We Killed JFK. Read more of his work here or find him on Twitter @tsokol.