News
Sick Of It has been renewed for series 2
Karl Pilkington will return to Sky One with a brand new series of Sick Of It in 2019...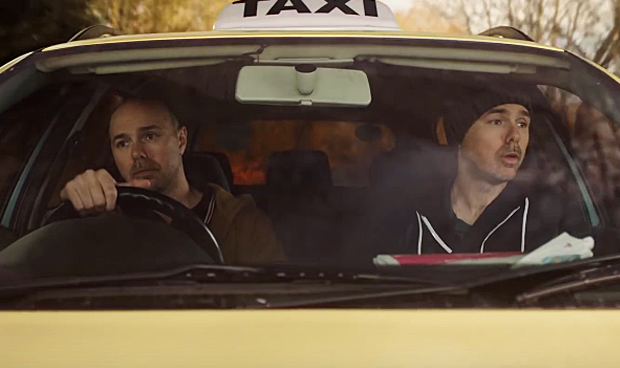 2019 will bring us another series of Karl Pilkington's bittersweet Sky One comedy, Sick Of It, it's been announced.
Pilkington, as you can probably guess, reacted to news of the show's renewal in rather typical fashion.
"I should be chuffed that people liked it enough that Sky want a second series, but just like in Sick Of It, my inner voice is reminding me of the sleepless nights and stress I went through when doing the first series," he said, via British Comedy Guide. "I can never enjoy anything."
Pilkington appears in Sick Of It in dual roles (kinda) as Karl (natch), a man floundering through life after being dumped by his girlfriend, and also as the voice in his head that just won't shut up.
Now living with his older Auntie Norma (Sondra James), series 2 is set to see Karl even more lost than he was in the first batch of six episodes, as Norma hires a bright-eyed care worker, "triggering a bout of soul searching for Karl, about how little he's achieved in his life. As Karl attempts to get a new job, earn enough money to move out of Norma's house, and start dating again, he has to contend with the new carer who not only looks after Norma but begins to take over his life too."
More about Sick Of It series 2 …well, when Pilkington knuckles down to writing it, we suppose!