News
Shut Eye Teaser Trailer Gives a Fake Psychic Second Sight
A con artist takes a trip into the dead zone and comes back with something extra in Hulu's Shut Eye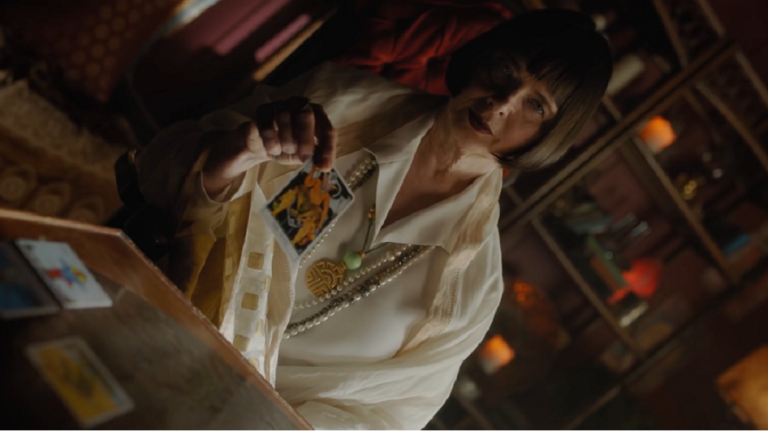 Hulu's upcoming drama Shut Eye will explore what happens when a fake psychic becomes a real psychic. Yes, you've walked past the store fronts advertising $5 readings and maybe even attended an impromptu session where a regular, store-bought egg mysteriously grows a bloody tumor after a gypsy incantation, but in the world of Beverly Hills spiritualists, shit can get real.
Shut Eye follows Los Angeles con artist magician Charlie Haverford, played by Jeffrey Donovan of Burn Notice and Fargo, who helps run a chain of psychic storefronts for famed gypsy clan, the Marks family. While interviewing a possible clairvoyant in a hypnosis session, Charlei gets hit on the head and begins prognosticating in real time. His visions make him take stock of his own reality.
Shut Eye also stars KaDee Strickland as Charlie's wife.
"The world is fully premised, with victims and people preying on them," Strickland recently told Yahoo News. We've never seen this. Tow they get inside people's minds? [This show explores] why people need to believe, whether it's religion or $40 to $250 to cleanse our soul … people who do it once or on a weekly basis – this world is so vast."
"I really just love the dynamic between Linda and Charlie [on the show] and how they operate and how they prey" on their victims, she said. But, it's equally interesting why their victims exist. "What it is that we have… an instinct, that we need to believe in something, whether it's in relgion, or walking into [a psychic shop] and putting $40 on the table, or $250 on the table."
Isabella Rossellini will play the Marks family's matriarch. Shut Eye also features Emmanuelle Chriqui, Susan Misner, Angus Sampson, and David Zayas.
Shut Eye was created by Les Bohem, who made Extant. David Hudgins (Friday Night Lights, Parenthood, Game of Silence) will be the showrunner. The series will be executive produced by Gran Via Productions' Mark Johnson and Melissa Bernstein, who made Breaking Bad.
Hulu announced Shut Eye at the Television Critics Association press tour, where it is riding the success of its 11.22.63 and The Path programming into a spate of new works like the original series Chance, with Hugh Laurie from House and The Night Manager. The network also announced an event series adaptation of Margaret Atwood's novel The Handmaid's Tale, a science fiction anthology series called Dimension 404.  Hulu will also produce a TV series version of The Warriors.
Shut Eye will be available on Hulu starting Dec. 7.