News
Shrill: Release Date, Trailer, Cast, News, and More
Hulu has given the greenlight to Shrill, a six-episode series based on Lindy West's 2016 Memoir. Aidy Bryant will star.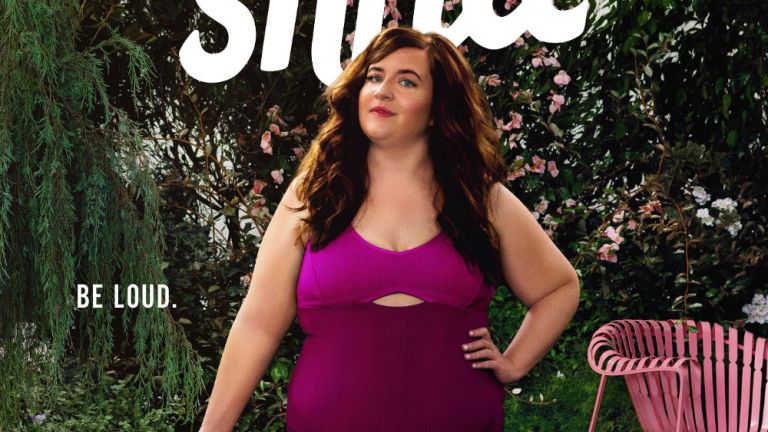 Shrill is officially moving forward at Hulu with the help of some major Saturday Night Live talent. 
Shrill will star Saturday Night Live's Aidy Bryant and will be produced by SNL creator Lorne Michael's Broadway Video, per a Deadline report. The series will debut on Hulu and will be six-episodes long. Broadway Productions is behind several major current TV comedies including The Tonight Show with Jimmy Fallon, Late Night with Seth Meyers, Portlandia, and A.P. Bio.
This will be the first Broadway Video series for Hulu and also its first streaming exclusive series. Elizabeth Banks and Max Handelman's Brownstone Productions will produce as well through Warner Bros. Television.
Shrill is based on the 2016 Lindy West memoir Shrill: Notes from a Loud Woman. West is a writer and activist who has written extensively on feminist and body positive topics for publications like The Stranger, Vulture, Cracked, The Guardian, and Jezebel. Currently she writes a weekly column for The New York Times.
Shrill: Notes from a Loud Woman details West's struggle with accepting her own body and combating fat-shaming. From the sounds of Shrill's official description, the show will cover similar ground: 
Shrill stars as Annie, described as a fat young woman who wants to change her life — but not her body. Annie is trying to make it as a journalist while juggling bad boyfriends, sick parents and a perfectionist boss, while the world around her deems her not good enough because of her weight. She starts to realize that she's as good as anyone else, and acts on it.
Shrill Release Date
Shrill will debut all six of its episodes on Hulu on Wednesday, March 15. That's mostly in line with how Hulu approaches comedies and dramas. Comedies get the "all-at-once" treatment and dramas are typically released weekly – like The Handmaid's Tale.
Shrill Trailer
Here is Aidy Bryant/Lindy West in action in the first trailer for Hulu's Shrill. 
Shrill Cast
Bryant will play the lead, based on West. Bryant has been a Saturday Night Live castmember since 2012 and will continue on in that role. She has also appeared in The Big Sick, Unbreakable Kimmy Schmidt, and Girls. Bryant has detailed her own battles with self-perception in an interview with The Cut, saying "I finally was like, what if I put all of that energy into just trying to like myself and focus on the things I actually want to do as opposed to this thing that's like a made-up concept? And I'm not kidding, my entire life changed after I did that."
Shrill will co-star Lolly Adefope (Miracle Workers), Luka Jones (People of Earth), Ian Owens (The Second City's Unelectable You) and John Cameron Mitchell (Hedwig and the Angry Inch).
Bryant, West, and Alexandra Rushfield (Parks and Recretaion) will adapt the book with Rushfield showrunning the series. Jesse Peretz (GLOW) will direct the first episode and Carrie Brownstein (Portlandia) will direct the second.
No release date is yet set but production begins this week in Portland.