News
Showtime Ending Nurse Jackie With Upcoming Season
Showtime is pulling down the curtain of Nurse Jackie with next year's upcoming Season 7 of the Edie Falco comedy.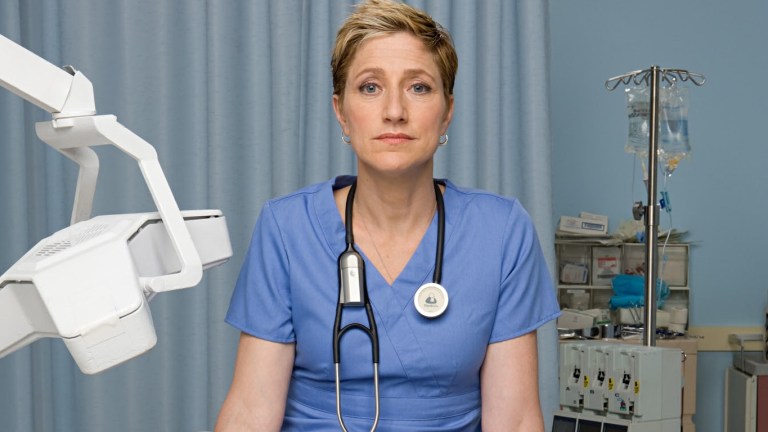 Always known to let their shows have true longevity, Showtime has still ultimately decided it was time for Nurse Jackie to hang up her scrubs after next year's seventh and final season.
After six years, Nurse Jackie, played by Edie Falco, will be gearing up for a home stretch run with production on the seventh season, which begins shooting later this week.
"Edie is one of our finest actresses," said David Nevins, president of Showtime Networks Inc.. "We are so honored to have had her on the network. She creates indelible characters and Nurse Jackie Peyton is no exception."
In fact, it should be noted that Nurse Jackie put Falco in the rare position of being the only actress to win a lead acting Emmy for both of the genre categories comedy and drama.
Nevins said, "I know this final season will bring her story to a close that will satisfy the ever-growing number of loyal viewers who have been entranced and, at times, appalled by Jackie through the years."
Nurse Jackie is Showtime's top rated female-skewing comedy. Season six of the Showtime and Lionsgate co-production earned an average of 3.4 million viewers across all platforms.
Nurse Jackie also stars Merritt Wever in her Emmy-winning role, Paul Schulze, Dominic Fumusa, Anna Deavere Smith, Stephen Wallem, Betty Gilpin, Ruby Jerins, Mackenzie Aladjem and Peter Facinelli.  And Tony Shalhoub will guest star this season.
Like us on Facebook and follow us on Twitter for all news updates related to the world of geek. And Google+, if that's your thing!