News
Sherlock Season 5: How Will Dracula Affect Sherlock?
With Steven Moffat and Mark Gatiss developing a new TV show, what does this mean for Sherlock Season 5?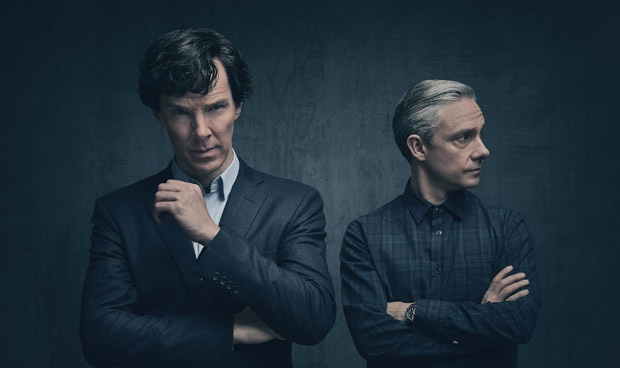 With Steven Moffat and Mark Gatiss moving onto a new TV project, an adaptation of Dracula, the odds of getting Sherlock Season 5 anytime soon (which were admittedly already low) have dwindled.
Speaking to The Telegraph about how Dracula will affect Sherlock, Moffat said: "We're not going to do Sherlock whilst we're doing Dracula. So it's not going to happen in the immediate future. Never say never, but no—we don't have an idea [right now]."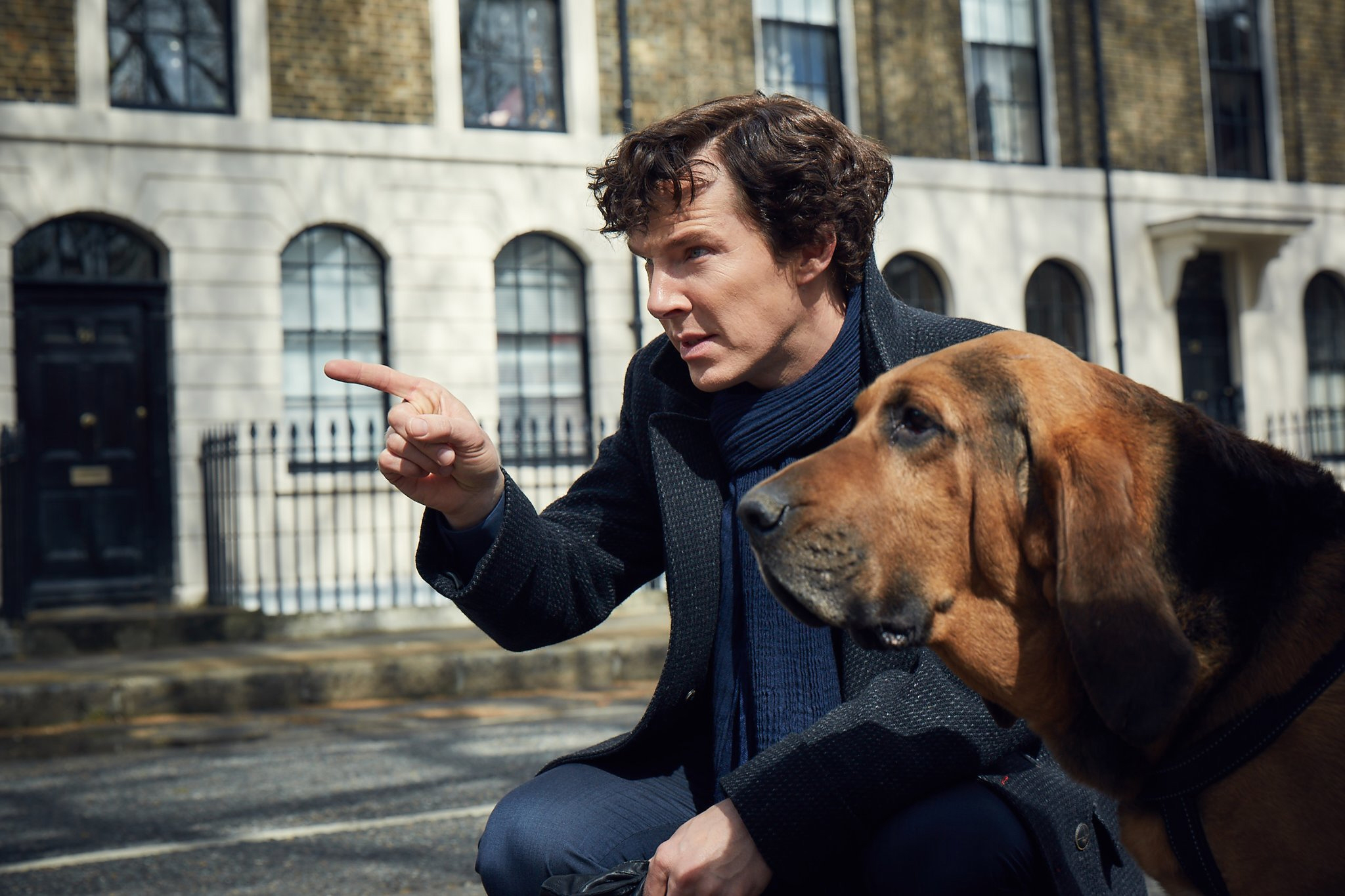 Sherlock Season 5 — Will There Be Another Sherlock Season?
It's hard to imagine BBC and PBS Masterpiece, the co-producers of international smash hit Sherlock, willingly letting the detective drama end. Sure, Sherlockseason 4 has dropped a tiny bit in ratings since Sherlockseason three, but it is still one of the most popular shows in the world. If Sherlockseason 5 doesn't happen, it won't be because there aren't enough people to watch it.
The question of Sherlock'sfuture has been further called into doubt by comments from its cast and creators — though, to be fair, said comments are less dire and more uncertain. Back in July, Steven Moffat told The Telegraph:
I don't know how long we can keep it going. I'm personally willing but I'm hardly the main draw. I would be moderately surprised if this was the last time we ever made this show. But it absolutely could be.

There's never going to come a time when we do a longer run, because this is what the series has become. It's an occasional treat where you get three movies. It's how it works. That's why I think it's unlikely that we've completely finished it. There would be nothing strange in stopping for a while. It could go on forever, coming back now and again.
At a recent Sherlockscreening (via Digital Spy), Moffat elaborated: "We don't want to let go of it, because it is a wonderful thing, but we don't want to keep it going past the time that it should stop. We still haven't sat down and worked out what we do." 
Meanwhile, Moffat has called this Sunday's Sherlockseason 4 finale "a very, very finale finale," echoing Benedict Cumberbatch's earlier comments to GQ:
It might be the end of an era. It feels like the end of an era, to be honest. It goes to a place where it will be pretty hard to follow on immediately. We never say never on the show. I'd love to revisit it, I'd love to keep revisiting it, I stand by that, but in the immediate future we all have things that we want to crack on with and we've made something very complete as it is, so I think we'll just wait and see. The idea of never playing him again is really galling.
After a press screening for "The Final Problem" in London, Moffat and Gatiss commented again on the possibility of another Sherlockseason (via Deadline). Moffat said:
If this is the last time — and I'm not planning on it to be, but it might be — it is possible that we could end it [with this episode]. We couldn't have ended it on any of the previous series because there was what have been great cliffhangers.
Gatiss added: "It may be the final problem, you never know." 
In other words, it's not time to start petitioning anyone, but the SherlockSeason 4 finale is called "The Final Problem," which makes us nervous.
Sherlock Season 5 Release Date
According to the RadioTimes, a "well-placed BBC source" says that there definitely won't be any new Sherlocknext January (blame Doctor Strange and the Marvel Cinematic Universe,if you'd like), which isn't exactly a surprise, given the kind of pace we've seen from Sherlockseasons so far. However, the BBC are "reasonably hopeful" that Sherlockwill return in two years, which wouldn't be the longest hiatus we've had so far.
Moffat also told RadioTimes:
Right at this moment, we really don't know about the future. Mark [Gatiss] and I have to have a long chat, possibly on a train, about what we'd actually do with another run. We love the show very much, and that means we don't want to let go of it before we have to. All of us involved know that days like these will never come again and we're in no hurry to see them over.

At the same time, because we love Sherlock the way we do, we don't want to keep it going past its natural term. There was a fairly long time we thought series four might not happen. Then Mark and I sat down, got very excited about some ideas, and in time pitched them to Sue [Vertue, the producer], then to Benedict and Martin. Only then, with  a clear view, did we all decide to get back to work. The same has to happen again — we have to be excited. We have to think of stories we can't bear not to make.

Everybody's schedule is difficult. Benedict and Martin aren't just two of the finest actors of their generation, they're stars, in demand everywhere. Sherlock can only ever be a passion project. So give us a moment and Mark and I will go back to [Arthur Conan] Doyle and see what we've missed. The game may still be on.
If Sherlock does come back, it seems Sian Brooke (aka Eurus Holmes) would be on board to continue exploring her Sherlockcharacter. 
Speaking to Digital Spy, Brooke said of a potential future for Eurus:
She feels forgiven in some form but I think there's a darkness there that will never be fully quelled … I definitely think there's more to explore with her. I hope that she wouldn't become a softie. There's a lot of fun to be had in playing somebody that cold and calculating … I don't think she can be redeemed. She thinks on a completely different level to everybody else, so no, I don't think she can. But that's the joy of that character.
We'd definitely love to see more of Eurus Holmes moving forward. After learning the tragic backstory of Eurus, Sherrinford, and Redbeard, there seems so much more Holmes family history (and future) to explore, especially now that Sherlock is just starting to remember much of it.
A sense of narrative finality in Sherlock Season 4…
If you didn't notice, the above comments talk a lot about how Sherlockseason four has a narrative finality to it, and now that we've had a chance to see "The Six Thatchers," "The Lying Detective," and "The Final Problem," we can't help but agree.
There has been a sense of coming full circle in Sherlockseason 4 thus far, with callbacks to many of the elements that made Sherlockseasons one and two so memorable and really formed the structure of this show. This was particularly palpable in "The Lying Detective," which was a bookend of sorts to the Sherlockseason one premiere: "A Study in Pink."
We pointed out some of the Sherlockpilot callbacks in our "34 Things You Might Have Missed in 'The Lying Detective,'" but the list goes on. At the most basic level, both "A Study in Pink" and "The Lying Detective" are both about serial killers hiding in plain sight. In the former, it is a cabbie. In the latter, a billionaire "philanthropist." They both use drugs in the process of their machinations.
The Cabbie and Culverton Smith even have a similar manner about them: smug and self-satisfied, with memorable teeth. Both episodes start with John Watson having trouble sleeping, haunted by memories of the war or his dead wife. As they go on, they are about Sherlock "solving a problem" for John. In "A Study in Pink," it's a psychosomatic limp. In "The Lying Detective," it's the specter of Mary.
At a more nitpicky level, the similarities and references continue. The walking cane, and Sherlock memory of John using it to walk in "A Study in Pink." John's conversations with a therapist. Suidice as a major theme — this time, Sherlock has a deeper understanding of the pain it can cause. Mycroft's surveillance — this time actively tracking Sherlock, rather than John. A gaggle of suited men and women searching Sherlock's apartment for incriminating evidence.
In terms of more general Holmesian references, we have Sherlock speaking the famous "The game is afoot" catchphrase, and finally embracing the magnificence of the deerstalker hat after seasons of trying to eschew its role in his legacy. What better place to end Sherlock?(I kid.)
If that wasn't enough evidence of the sense of narrative finality in Sherlockseason 4, let's reflect on the time Sherlock himself prophesized (via Mycroft) the return of his sister and her role in The End. As he told John in season three's "His Last Vow":
The East Wind takes us all in the end … It's a story my brother told me when we were kids. The East Wind – this terrifying force that lays waste to all in its path. It seeks out the unworthy and plucks them from the Earth. That was generally me.
As we established in "The Lying Detective," The East Wind is Sherlock and Mycroft's sister Eurus, and she has returned… possibly to "take us all in the end."
"The Final Problem" was also heavy on the narrative finality. In the show's pilot, Lestrade told John that "Sherlock Holmes is a great man and, one day, if we're very, very lucky, he will be a good one." In "The Final Problem," Lestrade declared Sherlock a good man. 
There was also the matter of Mary's "Miss You" video, which acted as an epilogue of sorts for the entire show thus far. A speech about the legacy of Sherlock Holmes and Dr. Watson, complete with montage of the two solving cases together in a restored 221B Baker Street with their friends and family, complete with a Rathbone reference.
As far as endings go, it's a pretty great one. But will it serve as an ending for the entire series?…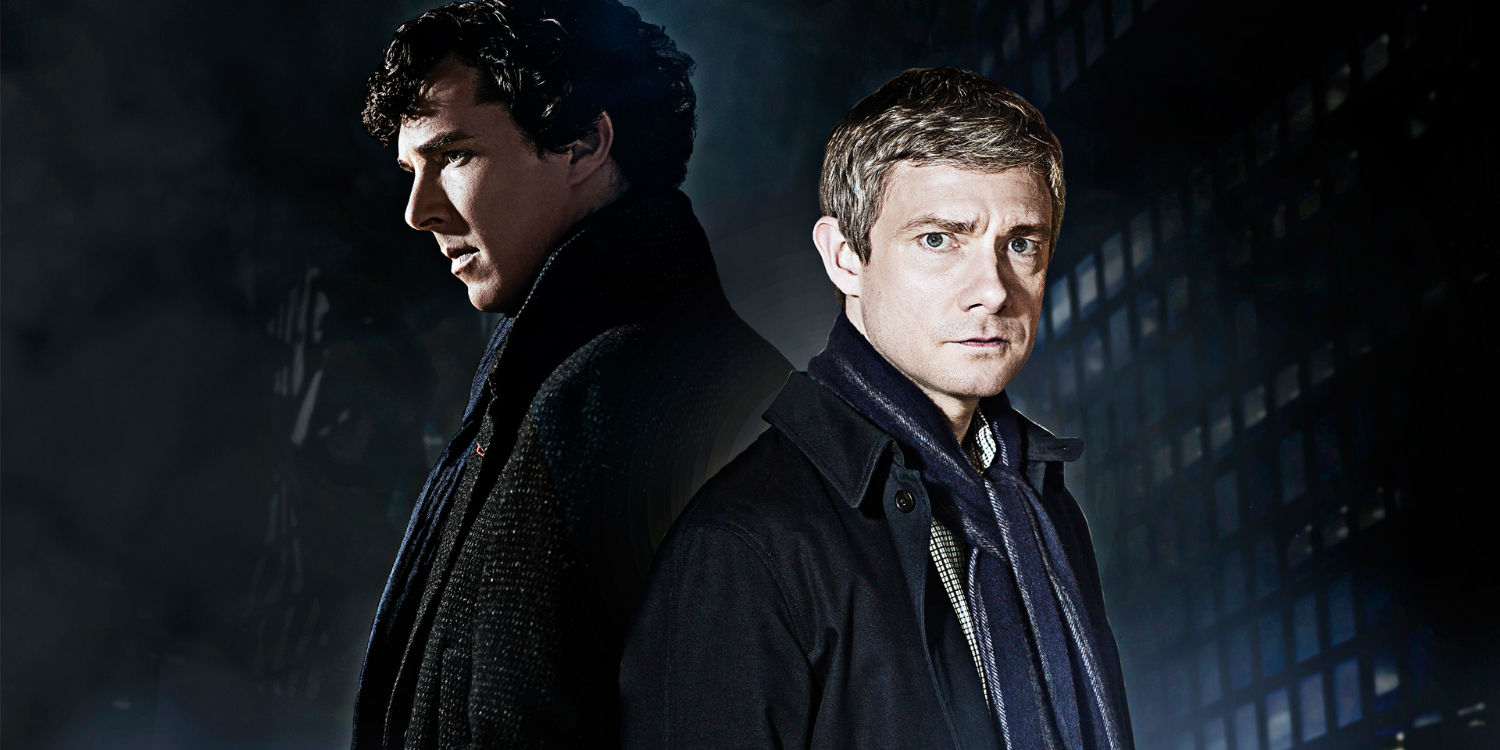 Sherlock Season 5 — A Logical Deduction?
Given Sherlock'simmense popularity and the seeming willingness of its cast, creators, and crew to continue in some form, it's far more likely that Sherlockwill continue past Sherlockseason 4, though perhaps not for awhile.
What does this mean? It means Sherlockmight not be back for awhile — perhaps we will have to suffer a hiatus longer than any of the seemingly interminable ones we have had to endure before — but it seems unlikely that it will never come back.
The creators and cast of Sherlockhave spoken before about wanting to continue the series into their older age, coming back every once in a while for the next installment in the adventures of Sherlock Holmes and John Watson. This would allow the actors and creators to do other projects without worrying about a TV show commitment, while still keeping Sherlockin their back pocket for a rainy day.
We'll have to wait and see what the future brings, but, for now, we'd prefer to think of the "final" in "The Final Problem" as one more of Sherlock's red herrings.