News
Sherlock creators to produce Dracula miniseries for the BBC
Dracula is returning to England. Mark Gatiss and Steven Moffat are in talks to produce new series for BBC...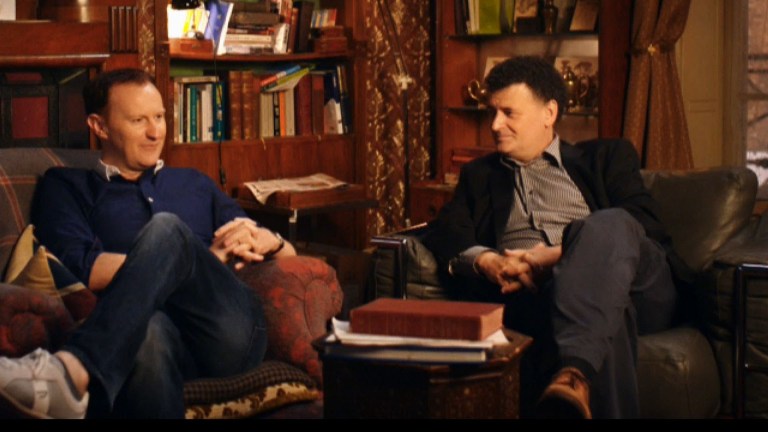 Sherlock creators Mark Gatiss and Steven Moffat have detected another classic novel to sink their teeth into. Bram Stoker's Dracula begins with a real estate deal. Jonathan Harker secures the Transylvanian count some scattered properties in Whitby, England, where he can kick off his cape and hide his native soil. Those hiding places are discovered through some stiff detective work. 127 years after the 1897 publication of the classic horror novel, the quintessential vampire will be returning to England. Moffat and Gatiss are in negotiations with the BBC to create a new Dracula miniseries.
Dracula will be the first time Moffat and Gatiss have collaborated since Sherlock aired its long awaited season 4 earlier this year. The future of Sherlock has not yet been decided. Work on the new Dracula series will begin after Moffat finishes his sixth and final season on Doctor Who.
Dracula has been adapted for stage, screen and TV many times. Stoker wrote the first theatrical version. It was first adapted to film by F. W. Murnau in Nosferatu in 1922. Bela Lugosi went from stage to screen when he starred in the 1931 Universal Studios classic. The BBC produced the TV movie Count Dracula, starring Louis Jourdan in 1977.
Gatiss is on record as a fan of the 1958 Hammer Horror version of Dracula, which starred Christopher Lee as the count and Peter Cushing as Dr. Van Helsing. Moffat took on classic horror in 2007 when he wrote the series Jekyll. Gatiss played Dracula in a full-cast audio play from Big Finish in 2016.
There is no word on whether Dracula will be set in modern day England.
SOURCE: VARIETY