News
She-Ra Season 4 Release Date, Trailer, Story, News and More
She-Ra season 4 is happening on Netflix! Now we have a release date and trailer to prove it.
The end of She-Ra and the Princesses of Power season 3 blew the whole universe wide open. This isn't just a fight going on in the world of Etheria but it's a galactic conflict! This can't be the end of the show, right? 
Well it's not! She-Ra and the Princesses of Power season 4 is coming to Netflix this fall. And it sounds like the series' showrunner has a plan for what will be included in season 4. Back around the time She-Ra premiered on Netflix, creator Noelle Stevenson gave an interview with Animation Magazine discussing her plans for the show.
"When I first pitched the show, I approached it as if had one season, but we now have four arcs of 13 episodes done. I had ideas for the big overall scheme for the show."
While that doesn't mean She-Ra will only have 52 episodes, with that quote in mind we can infer that season 4 is just the beginning.It should also be noted that in an interview with io9 Stevension also clarified that season 2 was originally intended to be 13 episodes but was later split into what is now shown as seasons 2 and 3. If this splitting of seasons continue that could mean we have at least four more seasons of She-Ra to go!
She-Ra Season 4 Release Date
Netflix revealed at New York Comic Con 2019 that She-Ra and the Princesses of Power season 4 will arrive on November 5. Grab your swords everyone!
She-Ra Season 4 Trailer
We've got a new trailer for the season that has some big looks at what's to come, including the new character of Double Trouble.
Also fresh from NYCC 2019 is the first trailer for She-Ra season 4. Give it a look below. It's a brief, yet still revealing look at the new season.
She-Ra Season 4 Cast
While all your favorite characters will be returning with their voice actors, we've learned there's a new face joining She-Ra! Jacob Tobia is joining the cast as "Double Trouble, a non-binary shape-shifting mercenary from the Crimson Waste, who joins forces with Catra and the Horde. Able to magically transform themselves into any person they see, Double Trouble has the soul of a thespian, spending hours in "character study" trying to perfectly mimic their target, and always looking for feedback on their "performance" – just don't ever give them a negative critique."
We've also got a picture of Double Trouble below!
Double Trouble sounds like a great character but the fact they're non-binary is even better! There's so little queer representation in children's media so seeing a non-binary character played by a non-binary person? Amazing! We can only hope more kids shows will follow She-Ra's example. Double Trouble also prominently features in the Season 4 key art which we have below!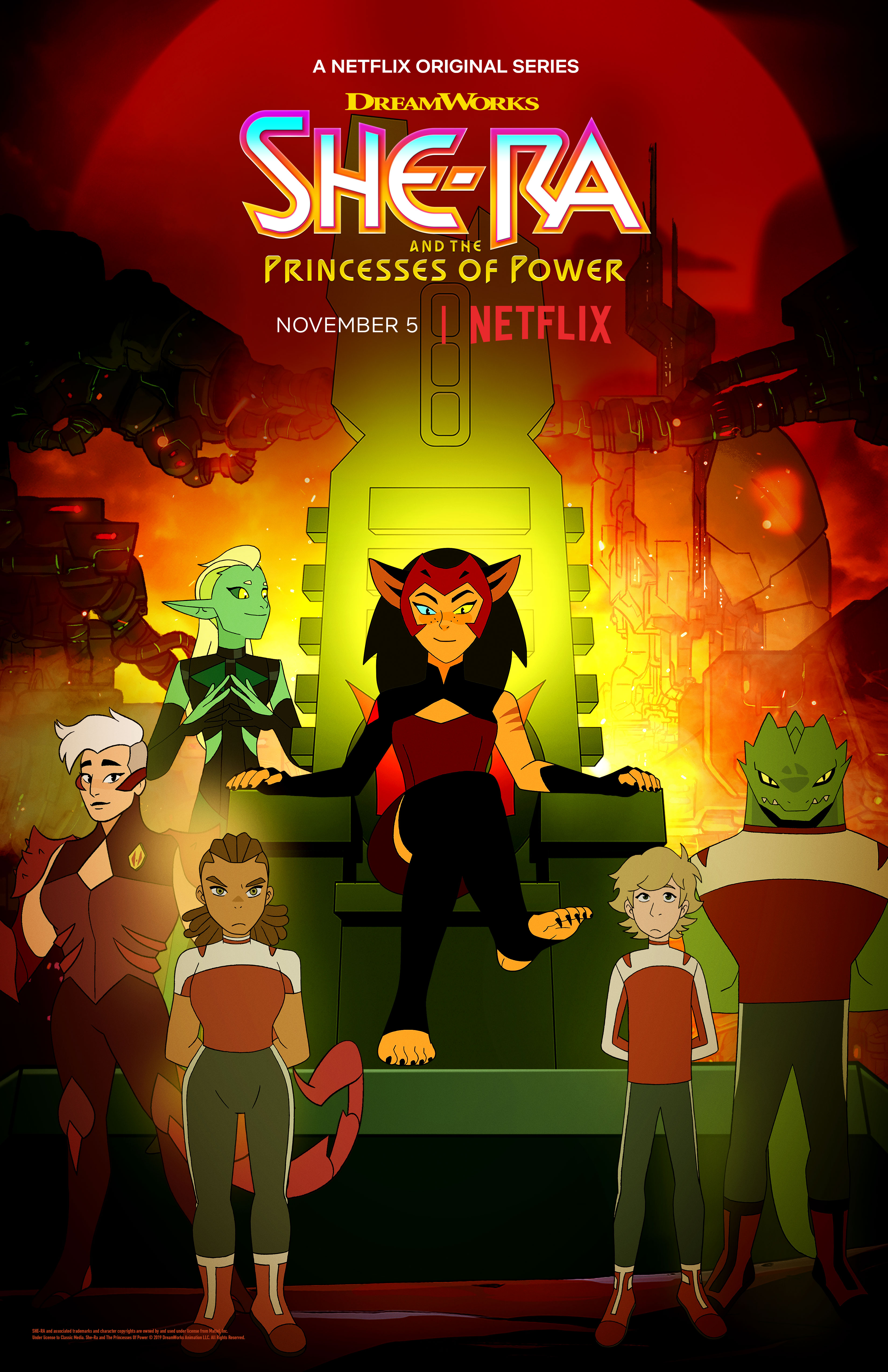 She-Ra Season 4 Story
Netflix's description for She-Ra season 4 reads:
Season 4 begins with the respective rises of Queen Glimmer as leader of the Rebellion and Catra as co-leader of the Horde. As the Horde makes advances on the Rebellion under the looming threat of Horde Prime's arrival, the Princess Alliance makes heroic strides but begins to disagree on the best way to defend Etheria. Ultimately, a shocking discovery about Etheria itself causes Adora to reconsider everything she thought she knew.
Shamus Kelley is a pop culture/television writer and official Power Rangers expert. Follow him on Twitter! Read more articles by him here!