News
Shameless Star Emmy Rossum To Leave Show After Season 9
Emmy Rossum, star of Showtime's Shameless, has announced she will be leaving the show following its ninth season.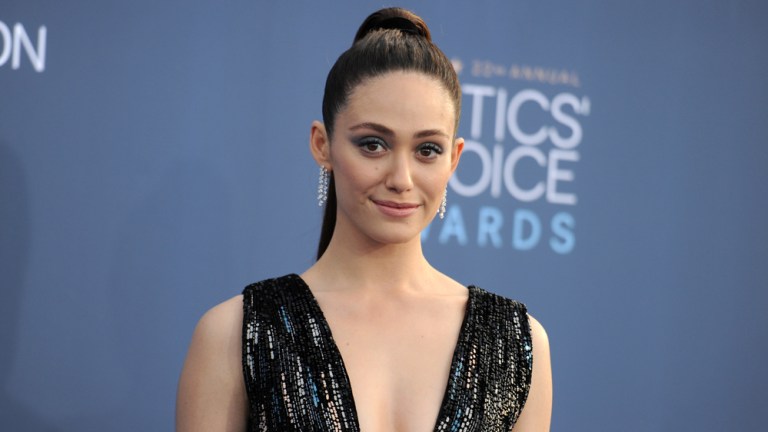 Nine seasons of Shameless was apparently enough for Emmy Rossum.
Rossum has announced via her Facebook page, that she will be leaving her starring role on Shameless following the show's upcoming ninth season. Representatives from Showtime and Warner Bros. Television confirmed Rossum's exit to ET Online shortly after her announcement.
"It's hard thing to put into words, feelings. But I'm going to try," Rossum begins her message. "Until Shameless came into my life 8 years ago, I led that kind of transient wonderful life of an actor. And I never realized how much I actually craved the kind of continuity that this show has given me. And given all of us in the crew. Season after season I'm amazed that our same crew comes back. And it's not just because it's a wonderfully written, wonderfully layered show. There are these real connections, real friendships that bring us back season after season after season."
The entire letter can be found below.
Rossum has portrayed Fiona Gallagher on Shameless since the show's first season. Back in 2016, Rossum made waves by successfully negotiating to receive an equal salary to her male co-star William H. Macy. In addition to her role on Shameless, Rossum has starred in films such as The Day After Tomorrow and Beautiful Creatures.
"Emmy Rossum will forever be part of the Shameless family," Shameless executive producer John Wells said in a statement. "She has been integral to the show's success, from her wonderful portrayal of Fiona to her leadership role on set, as well as directing multiple episodes of the series. We are hard at work now creating a season nine finale for Shameless which we hope will provide a Gallagher-worthy sendoff for Fiona that honors the great work Emmy has done. It is always bittersweet when an ensemble member decides to move out of the proverbial house, but our door will always remain open for Fiona to return home for a visit, or to move back in. I look forward to continuing the stories of this wildly unpredictable family and all of us on Shameless will miss Emmy and her wonderful Fiona."
Shameless Season 9 premieres Sunday, September 9 at 9 p.m. ET on Showtime. There is no word yet on how Rossum's character will be written out of the show.
Find all your Shameless news right here.
Alec Bojalad is TV Editor at Den of Geek. Read more of his stuff here. Follow him at his creatively-named Twitter handle @alecbojalad
Read the latest Den of Geek Special Edition Magazine Here!