News
Shameless Showrunner Talks Life After Emmy Rossum… and William H. Macy?
Shameless showrunner John Wells and William H. Macy talk Emmy Rossum's exit and how everyone is ultimately replaceable.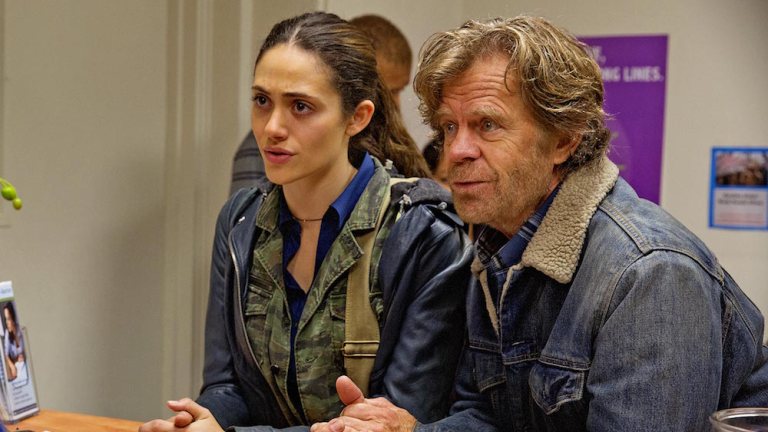 The loss of Emmy Rossum as Fiona Gallagher on Showtime's Shameless is still a fresh wound for fans. Considered by many to be the heart of the show, and certainly the maternal center, Rossum's Fi has been so crucial to the series that her contract negotiation for equal footing with William H. Macy in season 8 became a point of major news in 2017. Yet she's decided to make season 9 her final bow as at least a regular on Shameless. And as executive producer and showrunner, John Wells, and Macy relayed to The Hollywood Reporter in a new interview, it's a decision that is still affecting the trajectory of season 9's final few episodes… as well as what Shameless may look like down the road.
Indeed, the illuminating roundtable interview includes admissions by Macy that he probably only sees himself doing one or two more seasons after season 9, and an open Wells considering how long the series can continue, even without central cast members.
While saying he tried to dissuade Rossum from leaving Shameless, Wells confirmed, "She came to the definitive decision a few weeks ago. We'll miss her. At the same time, there are a lot more Gallagher stories to tell." He also added that he could see Shameless persevere after losing more than just Rossum, even comparing it to his time on ER where entire casts came and went. "Not to suggest that I won't miss Emmy, but the reality is that everyone is ultimately replaceable. Fifteen years of ER proved that to me. We went through three separate casts."
This is an interesting admission not least of all because it might suggest Shameless could live on after William H. Macy, an actor who has been nominated for several Emmys for the series and has been nominated for an Oscar well before that. While Wells says he could have up to 10 more years of stories, Macy is vaguer about how much longer he thinks he can keep up with the Gallaghers' shenanigans.
"I know there's another 10 years of stories, and I'd love to see them," Macy said, "but when I think about acting them my back starts to hurt a little bit. I know I want to do another season or two, and after that we shall see."
You can again read the full interview here which also includes Macy saying he doesn't consider this the end of Rossum's role in the Gallagher family and how Wells got death threats after writing Mickey Milkovich out of the series. Season 9 is meanwhile in full swing every Sunday night on Showtime, and you can read our review of the latest episode right here.