News
Servant: Inside M. Night Shyamalan and Apple TV+'s New TV Series
We speak with the cast and showrunner of Servant, M. Night Shyamalan and Apple TV+'s new series, and unlock some of its secrets.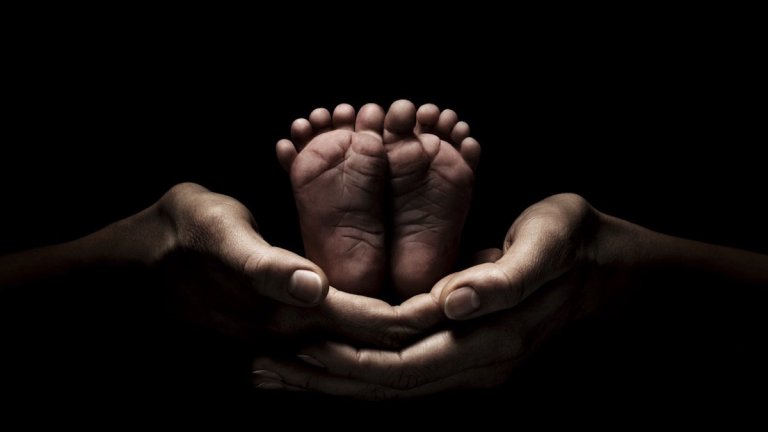 We all handle grief differently. For some it can be broken down into five easy steps, but for others it's messier. In the case of the Turners, the couple at the center of Servant who were once happy young parents, the loss of a child is a downright nightmare with no escape past the denial stage. This is the entry point into M. Night Shyamalan's new television series for Apple TV+'s Servant, a wicked seeming thriller where there is more than meets the eye. And that includes "the child" they're still raising in their home.
"They're trying to rebuild," showrunner and writer Tony Basgallop tells us during a New York Comic Con interview. "And one of the methods they use to try and get over this loss is the introduction of a reborn doll, which is one of the very, very lifelike dolls that cost you somewhere in the region of six and 10,000 dollars each. They introduced a reborn doll to get over the grief but it hasn't worked, and Dorothy, the mother of the infant, is in a position to hire a nanny to watch after the doll while she returns to work."
This is the deceptively simple setup of a series that will turn a Philadelphia brownstone into a place of unusual secrets and surprises. In short, it is the context for a classic M. Night Shyamalan story. Albeit this one is in long-form… and a form that Shyamalan has been contemplating for ages. He confirmed as much during the Servant panel at NYCC, which included the first trailer any fan or journalist had yet seen. More of a sizzle reel, it underscores how lifelike the doll is in the home of Sean and Dorothy Turner (Toby Kebbell and Lauren Ambrose). While Sean seems to be going along with the indulgent exercise of treating this glorified toy like a baby—at least while his wife is around—when he is alone with it, he'll lift it with one hand by the neck.
His limits, however, are met with the introduction of a nanny. The young applicant named Leanne (Nell Tiger Free) seems sweet and considerate at first, but Sean is unnerved that she more than plays along with treating the doll as a baby in front of Dorothy—she does it in the outside world too, insisting that she will be taking the doll on long walks in the park despite Sean's protests. We have a sense this is just the tip of the iceberg. After all, Dorothy's brother Julian, who is played by Harry Potter's Rupert Grint, barely appears in the trailer and when he does, it's only to say, "You have no idea who you have invited into your house."
It's a knotty hook that seems perfect for streaming—at least in a pseudo-sense as Kebbell confirmed to me that while the first three episodes drop on Thanksgiving Day, Nov. 28, the rest of the first season will then be spooled out weekly. However, it is just the prelude to an apparently complex long game in Shyamalan's head.
"I have a sense of the story, we know where it's going to go," Shyamalan said during the panel about the half-hour series. "In my head, it's 60 episodes, and that's where we're going to get… So for example that would be 30 episodes of Game of Thrones, so that would be three seasons or less of Game of Thrones, but over six years and done."
During the panel Shyamalan also confirmed he directed two of the first season's episodes, which was a surprisingly easy transition after completing his Unbreakable trilogy with Glass. Indeed, between faux-toasts at a Thanksgiving table set-up between him and his cast members on an NYCC ballroom stage, he revealed how cinematic and contained Servant's first season will be.
"What's really, really unique about this show is it never leaves one location," Shyamalan said. "The show, the entire time, is always in one location. So it has this almost play-like quality to it. We got to concentrate on the performances and the writing, and the cinematography, and every shot."
read more: M. Night Shyamalan Movies Ranked
This represents a unique opportunity for the cast as well. When I spoke with Ambrose and Kebbell the next day, the fact both have done their fair share of film, television, and theater came up. Ambrose even just earned a Tony nomination for her portrayal of Eliza Doolittle in Lincoln Center's My Fair Lady revival—in a medium she told us is much more "farm to table" acting than television or film. Yet Servant, in many ways, is closer to her experience on film and the stage than traditional television.
"This did not have that," Ambrose tells me, "the rush of where they're cranking out the scripts and you're getting the changes two minutes before you shoot, and that kind of thing, which often happens in television. This all felt very considered, and we all had time to do our work. All the departments had time to do their work. Night and Apple created the space for that, and created an environment for really creative exploration where here's this family surviving, barely, this trauma, and in this one location. So as actors we got to play, we got to do long takes. Mikey [Gioulakis] is our DP and he did all sorts of beautiful storytelling with the camera, and there was just time for everyone to do their work."
Kebbell agrees, comparing the experience to the minute detail of cinema but the breadth of exploration an actor is usually only afforded in theater.
Says Kebbell, "It's such a joy to think I can really fathom who this individual is, because I thought I had him. But we shot three episodes and I'm like, 'I don't know everything about this person. Keep discovering, keep discovering.' I feel that feeling with theater sometimes, because you replay it. It's a full performance every night, and you replay it and replay it, and you find more and more." Kebbell also adds it is the most spectacularly detailed set he's worked on—which makes it eventual degradation so satisfying.
"It's a beautiful home, a specimen, an Architectural Digest specimen, and we're just going to trash it," he laughs.
But why? Finding exact answers are tough. When chatting with Basgallop, Free, and Grint, all three are cagey about where this is going—or really just who Leanne and Julian are in this story. Even the title "Servant" is its own curiosity.
"I can't tell you anymore than what it is," Basgallop teases about why his series has that name. "It will kind of become obvious as the show goes on. But it centers around our antagonist." At which point Free, who apparently is playing that ominous, antagonistic presence, only smiles.
How she will antagonize these grieving parents will only begin to be revealed when Servant debuts on Thanksgiving. But given the series is mapped out for the next six years, save room for seconds.
David Crow is the Film Section Editor at Den of Geek. He's also a member of the Online Film Critics Society. Read more of his work here. You can follow him on Twitter @DCrowsNest.