News
Sense8 Season 2 New Trailer
Sense8 season 2 arrives this weekend, and fans are that much closer to the continuing saga.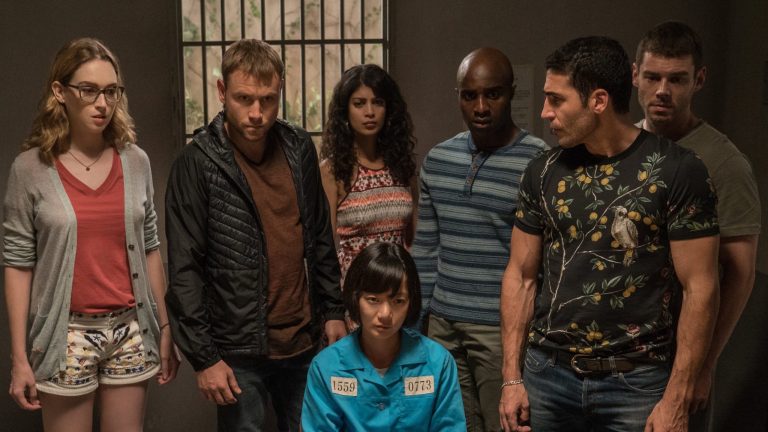 Although the production for the Wachowski's mind-bending thriller has seen its share of shake-ups, Sense8 season 2 will be making its appearance this weekend, almost two full years after its 2015 season 1 premiere. If you haven't checked it out yet, here are our spoiler-free thoughts on the upcoming season.
Fortunately, fans of the show have had other ways to enjoy new stories from the eight strangers whose minds are joined together. Below is all the news we know concerning Sense8 season 2, including a trailer for the Christmas special that aired on December 23, well in advance of the rest of the season, and previously reported casting news.
Sense8 Season 2 Trailer
Here's the latest trailer for Sense8 season 2, which hints at an impending battle between our heroes and those who would bring them down. Plenty of inspirational speeches, creative filming, and amazing fight sequences look like they'll be in the mix for sure.
And here's an earlier trailer…
Sense8 season 2 began with a 2-hour Christmas Special on Dec. 23, so 2 of the 12 hours of season 2 have actually already aired. With 10 more hours to go and with 12 episodes in season 1, this mirrors the amount of content nicely despite production delays cause by casting changes and the departure of Lilly Wachowski as producer. Here's the earlier trailer for the Christmas double episode.
Sense8 Season 2 Release Date
Sense8 season 2 officially returned on December 23, 2016, but the remainder of the season – ten more episodes – will be available on Netflix on May 5, 2017.
Sense8 Season 2 Casting News
Capheus has a different face in Sense8 season 2. No, that's not a reference to the eight connected sensates who see each others' faces in the mirror. Aml Ameen, the original Capheus, left the production after the start of filming, and newcomer Toby Onwumere has taken his place as the Kenyan bus driver affectionately known as "Van Damme."
No clear reason has been given for Ameen's departure, but there were reports that conflicts arose between the actor and executive producer, Lana Wachowski, during table reads in Berlin that only got worse once filming began in India. Although the speculation is that creative differences were at play, there is no confirmation of this from official sources.
Although some Sense8 fans have attached further significance to the character change, guessing that Ameen may have been transphobic, lead actress Jamie Clayton, herself transgender, denied this allegation on Twitter.
— Jamie Clayton (@MsJamieClayton)
April 27, 2016
Onwumere earned his Master of Fine Arts degree in acting from UCSD and took over the role when filming moved to Italy from India. The ongoing story of Sense8 relates the experiences and dangers encountered by eight strangers who are suddenly and inexplicably linked mentally and emotionally across great distances. Capheus is one of the eight who lives in Nairobi, attempting to care for his mother who has AIDS.