News
Seinfeld Cast To Reunite With Larry David
HBO show "Curb Your Enthusiasm" enters its seventh season as Larry David reunites Jerry & Co for the first time since '98.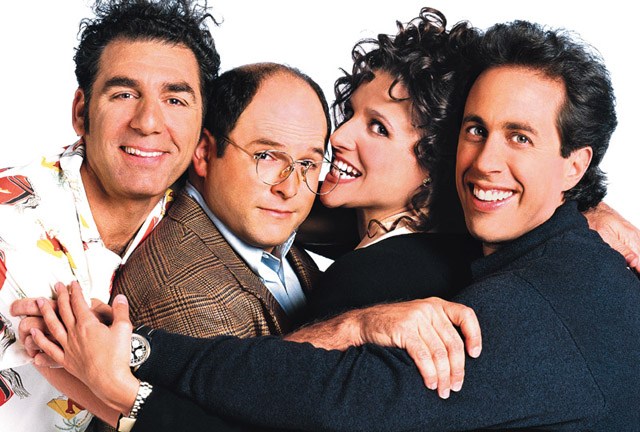 Entertainment Weekly has exclusively revealed that the four main stars of Seinfeld will be reuniting with co~creator Larry David on his show, Curb Your Enthusiasm.
Jerry Seinfeld, Julia Louis-Dreyfus, Jason Alexander and Michael Richards will all star in a "multiple-episode story arc" on David's award~winning show later this year. This is the first time all four have appeared together in a scripted show since the finale of Seinfeld back in 1998.
The seventh season of Curb is currently being filmed and is thought to screen in the fall. Viewers of the show will remember that Seinfeld, Dreyfus and Alexander have all appeared individually on David's HBO series.
Larry David is about to hit the big screen on Woody Allen's latest film, Whatever Works. It was also recently revealed that Jerry Seinfeld has created a reality show about relationships called The Marriage Ref where couples get help from celebs and sports stars.