News
Scream: Resurrection: Release Date, Cast and More
Scream Season 3 is finally arriving... except as an event series on VH1, rather than former home MTV.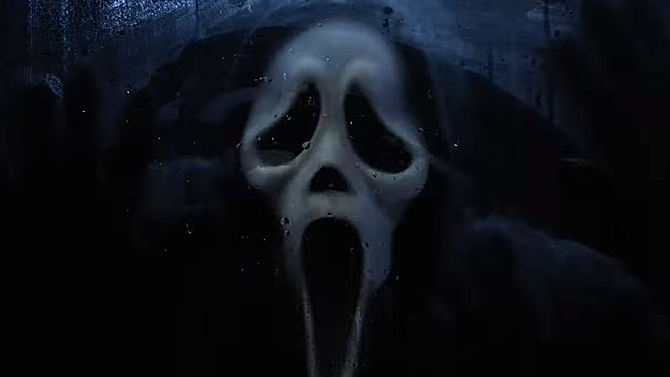 Scream Season 3 is actually going to make air!
Fans of the TV series adaptation for the meta-minded bellwether horror movie franchise have waited nearly three years since the second season on MTV capped off its summer 2016 run with an October-airing Halloween special that year. However, after a leadership shakeup at MTV, subsequent plans called for the show going the reboot route for Season 3; a rarity for non-anthology shows.
Unfortunately, upon completion, the third season of Scream languished in TV series purgatory, leaving the series as an unaired anachronism from an already-bygone era of Teen Wolf – and MTV's overall experiment with scripted television – before the channel retreated to its reality show safety blanket by rebooting The Hills and whatnot. However, plans to finally broadcast Scream Season 3 are now confirmed. Repacked (appropriately enough,) as Scream: Resurrection, the rebooted third season is now scheduled to air on VH1, not MTV (though still under the Viacom corporate umbrella). Moreover, it's only going to be a three-night run in July.   
Scream Season 3 Trailer
Here's the full trailer for the (extremely belated) Scream: Resurrection!
You can also check out some of these preview clips.
Scream Season 3 Release Date
Scream: Resurrection will be broadcast on VH1 as a three-night event of two-hour episodes starting on Monday, July 8 at 9 p.m., finishing out the run on Wednesday, July 10.
Given the everything-must-go style blowout nature of this broadcast, it's probably safe to assume that this will be the grand finale for Scream's television run – be it on MTV/VH1 or anywhere.
Scream Season 3 Cast
RJ Cyler (Power Rangers, Vice Principals, Me and Earl and the Dying Girl) plays the lead role of Deion Elliot. The character is a football player with scholarship prospects glistening… until the machinations of a masked menace start to implode his perfect life.
Tyler Posey (Teen Wolf) plays the regular role of Shane, described (via THR,) as "a high school dropout. The character is described as a drug dealer and party promoter who is always hustling in order to make money. But beneath that exterior, there's more to Shane than anyone realizes."
Additionally, Tyga will play Jamal, Deion's hustler brother, who is loyal to a fault despite having a different view of how to make ends meet for the family. C.J. Wallace plays Amir, a clean cut child of strict parents who expect him to take up the family business and stay unentangled from distracting relationships.
Rounding out the cast are Keke Palmer (Scream Queens), Giorgia Whigham (13 Reasons Why), Jessica Sula (Skins), Giullian Yao Gioiello (Julie's Greenroom) and, as the teaser trailers revealed, Paris Jackson will play a role.
Brett Matthews, who is credited as a Vampire Diaries and Supernatural writer, stepped in as showrunner for Scream Season 3. Queen Latifah, Shakim Conpere and Yaneley Arty will be credited as executive producers under their Flavor Unit Entertainment banner. Additional executive producers include Wes Craven, Marianne Maddalena, Tony DiSanto, Liz Gateley, and Cathy Konrad. Onboard as producers are Matthew Signer and Keith Levine, with VH1's Maggie Malina and Dana Gotlieb-Carter maintaining a presence for the show's new network home.
Joseph Baxter is a contributor for Den of Geek and Syfy Wire. You can find his work here. Follow him on Twitter @josbaxter.