News
Scream Queens Is Cancelled
Fox puts the knife in Scream Queens.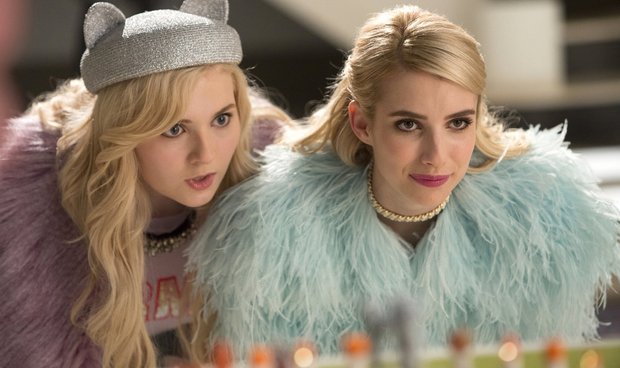 The outlook was grim from the start, but it looks like someone was brave enough to put the knife in a Ryan Murphy show. Scream Queens is officially dead at Fox.
American Horror Story for the Glee crowd didn't take off as Fox expected, though it did capture a younger, passionate audience for the network. Still, the ratings weren't big enough to justify a third season.
On a conference call ahead of Fox's upfront presentation, Newman said it felt like Scream Queens completed its story. "We have no plans to go back and tell more stories there. We won't be seeing Scream Queens this season," he said.
"Obviously, we would have loved to have seen bigger numbers," Fox TV CEO Gary Newman said back in January. He went on to tout the show's "delayed viewing" and it reached "a hard-to-reach younger audience, which we liked."
Scream Queens starred Emma Roberts, Lea Michelle, Keke Palmer, Abigail Breslin, Billie Lourd, Jamie Lee Curtis, Glen Powell and Niecy Nash.
Murphy will go back to his stable of FX series. He won't be gone from Fox proper for long, though. The network picked up his new series 911, which is set to star AHS alum Angela Bassett.