News
Scorsese and Vikings Creator to Team Up on The Caesars
Martin Scorsese's next TV project, with Vikings and The Tudors' Michael Hirst will show the rise to power of Julius Caesar...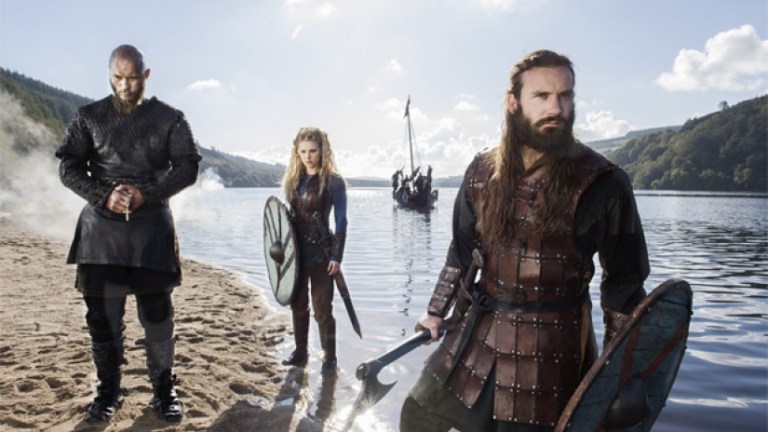 Following on from his previous period dramas, the excellent Boardwalk Empire and the, er, much less excellent Vinyl, Martin Scorsese's next TV project looks set to go even further back in history. Plans are afoot for a new Roman Empire drama depicting the early rulers of ancient Rome.
Scorsese has a choice collaborator for the project, which is currently known as The Caesars (which has a knockabout sitcom feel to it, doesn't it?). He's developing the idea with fellow history nerd, Vikings and The Tudors creator Michael Hirst. 
Speaking to The Guardian, Hirst announced that the pilot has already been written along with an outline for the rest of season one and filming is expected to start next year in Italy. No broadcasters have yet been confirmed.
The aim is to depict the rise to power of a previously unseen incarnation of Julius Caesar – the general as a young man. Hirst explained to Dalya Alberge,
"In the movies he's usually a middle-aged guy, struggling with political complexities. But he was fantastically interesting and ambitious when he was younger. A lot of the Caesars came to power when they were young, and we've never really seen that on screen. It's the energy, the vitality, the excess of a young culture that's being driven by young people."
To depict that, The Caesars will require a young cast. Attracting talented actors to a project led by two showrunners with their track records should present no difficulties whatsoever. As Hirst says in the interview, "One of the benefits of working with [Scorsese] is that actors want to work with him."
More news on The Caesars as it arrives.