Features
Sci Fi Fidelity Podcast: World Building
Our genre television podcast hosts talk about the carefully crafted cultures of shows that take place in very believable worlds.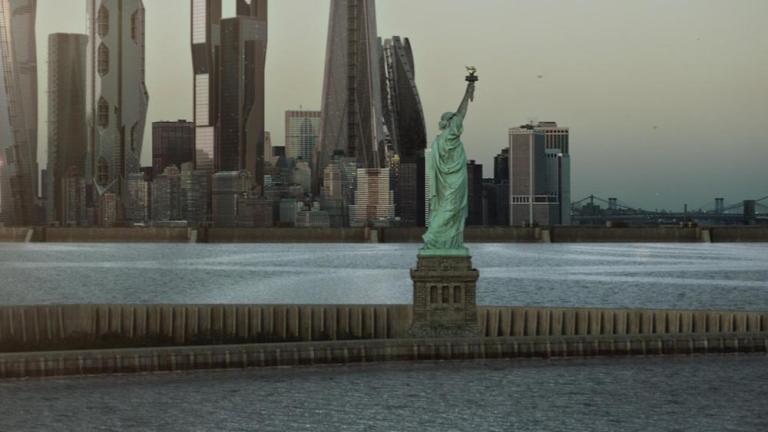 Although we wouldn't necessarily want to live in some of the worlds imagined by some of our favorite science fiction, fantasy, and supernatural television shows, there are certain settings that amaze us with how deeply cultural they are. On the latest Sci Fi Fidelity podcast, we bring up some exemplary worlds that contain details such as language, religion, and history that really make watching an immersive experience.
Perhaps unsurprisingly, many of the examples that appear in our discussion take place in space, a type of sci-fi show that depends upon a certain amount of differentiation between planetary cultures, warring factions, and sometimes even alien species. The Expanse, for example, imagines a solar system in which the home world of Earth is utterly distinct from militaristic Mars or the working class Belt. Firefly had to imagine a whole different system for humanity to inhabit, and Killjoys created a particularly rich culture in The Quad.
further reading: Killjoys Season 5 Release Date and Trailer
Bablyon 5 took the melange of aliens in the galaxy to a whole new level after Star Trek and Star Wars set the stage, but world-building is not the exclusive domain of space sci-fi. The 100 was able to create a tribal culture in a post-apocalyptic world, and Van Helsing has not only visited different pockets of civilization as many supernatural apocalypse shows have; it also has created an entire social hierarchy for its vampire foes.
We share other favorite examples from our listening audience who participated via the podcast's Facebook page, and you can add your contributions in the comments below. Be sure to subscribe to Sci Fi Fidelity so that you never miss an episode! Each week we review a currently airing show, discuss a topic of interest to genre television, or interview someone from behind the scenes of our favorite series. Find us in your podcast app of choice or simply listen below!
Subscribe: Apple Podcasts | Spotify | Stitcher | Acast | RSS
Michael Ahr is a writer, reviewer, and podcaster here at Den of Geek; you can check out his work here or follow him on Twitter (@mikescifi). Dave Vitagliano has been writing and podcasting about science fiction television since 2012. You can read more of his work here.