Features
Sci Fi Fidelity Podcast: Undone
Our genre television podcast hosts review the genre-defying animated tour de force Undone on Amazon Prime Video.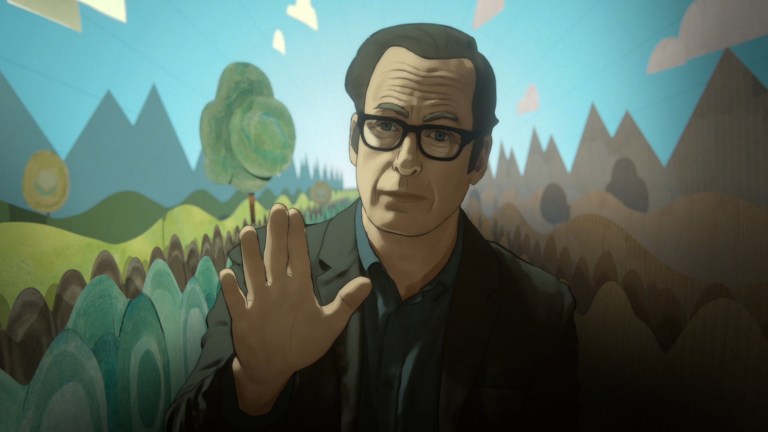 When we came across Undone, created by Kate Purdy and Raphael Bob-Waksberg of BoJack Horseman fame, we figured most of the appeal would come from the realistic, rotoscoped animation, which reminded us of Linklater's A Scanner Darkly or Waking Life. But what we quickly realized was this technique, combined with a completely unique form of time travel, allowed director Hisko Hulsing to create a world that felt real but could be dismantled and rearranged at a whim, which wouldn't have worked with live action without a lot of money.
In this week's Sci Fi Fidelity, we break down the first three episodes of Undone, in which 28-year-old Alma Winograd-Diaz, played by Rosa Salazar of Alita: Battle Angel, is dissatisfied with her boring life, causing her to sabotage herself and others around her and sending her on a self-destructive drive through stop signs, eventually crashing. A head injury causes her to see her dead father (Bob Odenkirk of Better Call Saul) who died when she was young and to awaken mental projection powers that defy time and space… or maybe she's just crazy or in a coma!
further reading: Undone Review (Spoiler-Free)
For those in our audience who have seen the whole season, we have some thoughts and theories to share in the spoiler zone, clearly delineated towards the end of the podcast. We obviously favor the more sci-fi interpretation of what's going on with Alma, but it's clear that the makers of Undone want us to understand that it could all be in her deranged mind. What do you think?