Features
Sci Fi Fidelity Podcast: The Umbrella Academy
Our genre television podcast hosts take a look at the premise behind The Umbrella Academy with special guest, executive producer Jeff King.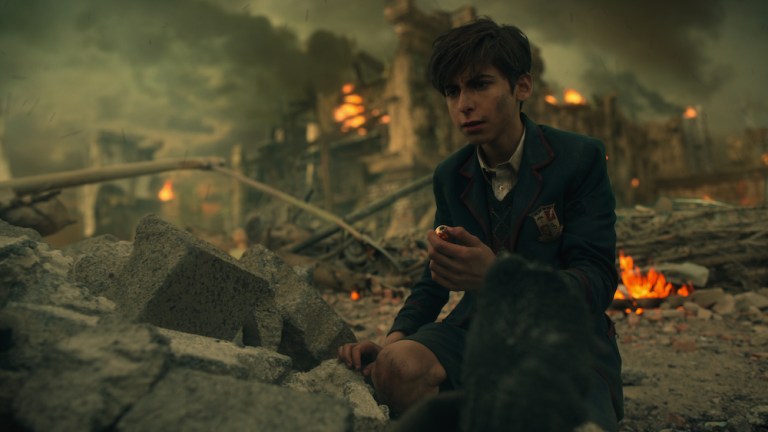 The Umbrella Academy is a complex show that left a lot of open-ended question unanswered when all was said and done, but on Sci Fi Fidelity, we wanted to talk a look at the show's premise without getting too far into spoiler territory. Instead, the discussion this week centers more around an appreciation for the dark yet unusually playful look at superheroes past their heyday. What would it mean for a superteam if at a young age they were trained strictly for a life they didn't necessarily want once they grew older?
The podcast hosts examine each character from the perspective of the first two episodes of The Umbrella Academy, and their speculation about where the series would head was surprisingly accurate in certain areas considering neither had read the comic or watched past the first part of the story. This allows listeners who haven't seen the show to decide if they might want to try it out and still gives an overall impression of this different kind of superhero show for those who have seen the whole thing.
Further Reading: The Umbrella Academy Ending Explained
Stay tuned until the very end when the guys connect with one of the executive producers of The Umbrella Academy, Jeff King, whose experience writing comics himself gave him a unique perspective on the show. King shares a few behind-the-scenes tidbits for the podcast and gives hints about what viewers can expect in the series beyond the two episodes being discussed. King characterizes The Umbrella Academy as "The Big Chill with superpowers" and talks about how beginning with Hargreeve's funeral really allows viewers to make their own connections to the different characters.