Features
Sci Fi Fidelity Podcast: The Good Place, Manifest, The Man in the High Castle
In this edition of our genre TV podcast, we discuss The Good Place and Manifest and share our Man in the High Castle interview.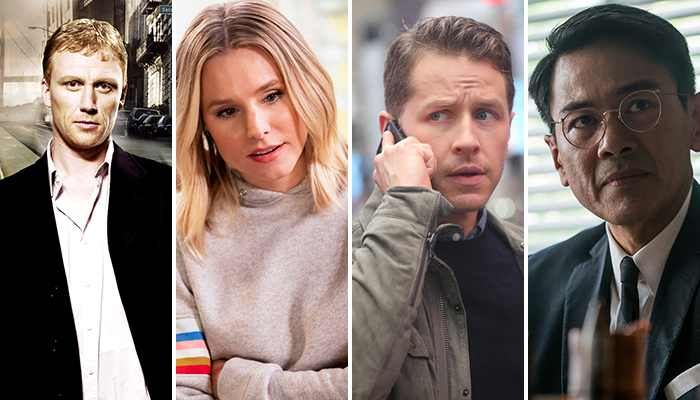 Our monthly genre television podcast, Sci Fi Fidelity, is back for the September 2018 edition! Each month, Mike and Dave turn up the volume on shows in the science fiction, fantasy, supernatural, and horror fields that deserve your attention. Also included in each podcast is a discussion of a topic of particular interest and an interview with some of the creative talent behind the shows we love.
It was surprisingly difficult to select just the right shows for our discussion of "one season wonder," shows worth talking about that only lasted a single season. We got a lot of help from our listeners on the Sci Fi Fidelity Facebook group, and we think you'll enjoy our choices.
Show topics this month include a look at the one-hour premiere of The Good Place season 3 on NBC, which premiered on September 27, and a critique of the first two episodes of the new supernatural mystery series also on NBC, Manifest, which began on September 24.
For our interview, we talked to Dominic Lewis, the composer of the score for all three seasons of The Man in the High Castle. Season 3 of that show premieres on October 5.
Subscribe to Sci Fi Fidelity wherever you get your podcasts, or simply listen below! Apple Podcasts | Spotify | Stitcher | Soundcloud
Timecodes:One Season Wonders – 2:08The Good Place season 3 – 21:31Manifest season 1 – 36:52The Man in the High Castle Interview – 55:52
Read and download the Den of Geek NYCC 2018 Special Edition Magazine right here!
Michael Ahr and Dave Vitagliano are writers, reviewers, and podcasters here at Den of Geek; you can check out Mike's work here or follow him on Twitter, and Dave's work is here.