Features
Sci Fi Fidelity Podcast – The Dark Crystal: Age of Resistance
Our genre television podcast hosts analyze the epic fantasy and puppetry tour de force The Dark Crystal: Age of Resistance on Netflix.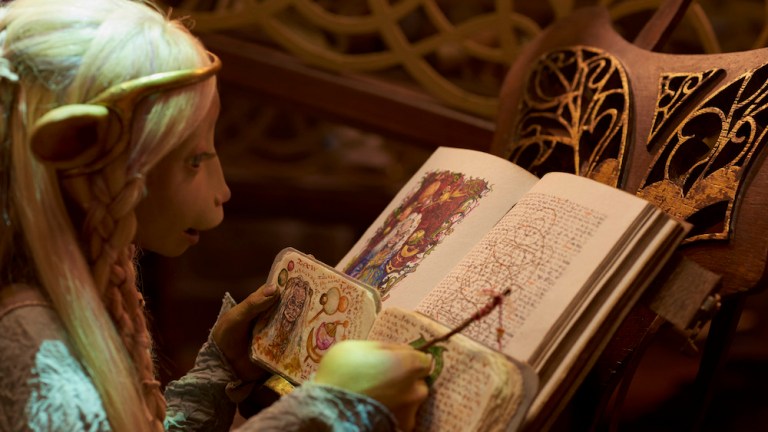 Even though we've covered plenty of science fiction, fantasy, supernatural, and horror shows on Sci Fi Fidelity, we've never reviewed anything quite like The Dark Crystal: Age of Resistance. Billed as a prequel to Jim Henson's 1982 film The Dark Crystal, the Netflix series wowed us with its artistry, its worldbuilding, and its impressive slate of voice talent. Although there is some debate in the podcast about the appeal of puppet-based storytelling, there was no doubt about its compelling mythology and enjoyable characters.
As usual, the podcast centers around the first two episodes of The Dark Crystal: Age of Resistance with a "spoiler zone" towards the end of the discussion for those who have seen the whole thing. This allows for plenty of critiquing of the premise of the show and of the effectiveness of having three protagonists while also setting aside time to speculate on what the ending means and where the series might be headed in season 2.
further reading: The Dark Crystal: Age of Resistance Review
Dave had a few issues with character naivety, specifically with Aughra's willingness to leave the Skeksis in charge and Captain Ordon's blindness to the Skeksis deception regarding his son Rian. However, the gelflings' overdeveloped sense of trust appears to be part of the culture of the planet, and there may be some hints in the movie about what may be in store for Aughra, the new Garthim army, and the united gelfling resistance, given the prequel nature of The Dark Crystal: Age of Resistance.