Features
Sci Fi Fidelity Podcast: Subtitled Sci Fi
Netflix is cranking out some top notch genre television from non-English speaking countries, and our podcast hosts pick some favorites.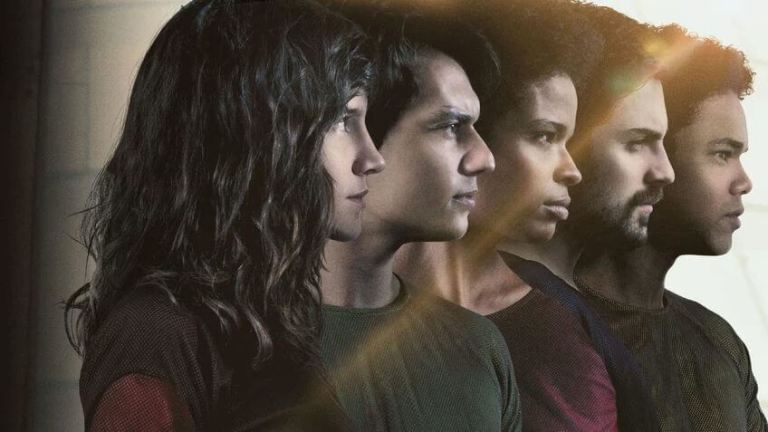 We talk about a lot of shows on Sci Fi Fidelity and talk to a lot of people behind the scenes, but occasionally, we like to discuss a topic that is of interest to genre television viewers and is relevant to the trends of the day. We couldn't be happier that Netflix has chosen both to import great sci-fi from outside the U.S. and to co-produce much of the content themselves, allowing more great content to reach a wider audience than it would otherwise enjoy.
Our discussion topic typically covers six exemplary representatives, and this month we were happy to feature examples from six different countries. We were able to include series that paved the way for the others such as Brazil's dystopian 3% and Germany's time travel masterpiece Dark, the latter of which we covered before with great enthusiasm, and we also reprised our earlier discussion of Denmark's The Rain.
We then debunk the pervasive idea that Spain's El Ministerio del Tiempo was copied by Timeless, which was in the end a very different show. France's Transferts may have a title that reminds us of Travelers, but although the themes may be similar, this consciousness transfer story is very different. We then conclude with the most recent entry on our list, South Korea's Memories of the Alhambra, which just finished its first season in January of 2019.
Our listeners joined in the discussion as well by sharing their favorites on the Sci Fi Fidelity Facebook group. We learned more about Korean horror and shows that English-speaking countries adapted such as Real Humans and Revenants. There's plenty of great international genre fare for those who aren't afraid of a few subtitles!
Subscribe to Sci Fi Fidelity so that you never miss an episode, whether it's a discussion topic like this one, a show topic focusing on a single new or returning series, or an interview with someone involved in creating our favorite shows. Find us wherever you get your podcasts or simply listen below!