News
Sci Fi Fidelity Podcast: Spaceship Characters, Travelers, Emerald City, The Magicians
This month's discussion covers freshman shows Travelers and Emerald City and an interview with The Magicians showrunner, Sera Gamble.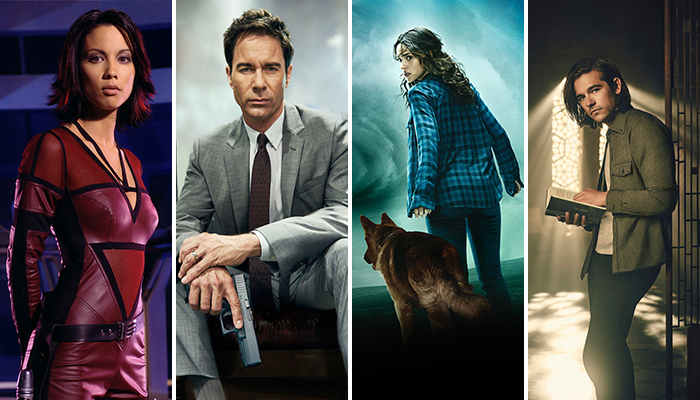 In the January 2017 edition of our podcast, we begin our new discussion format for the year: the "Super Six," in which we each pick 3 exemplars from a chosen category. This month's topic: spaceships as characters we've loved.
Show topics this month include Travelers, which dropped all 12 of its episodes on Netflix on December 23, and Emerald City, the modern take on Oz which just began its run on January 6 on NBC. Both shows are in their first but hopefully not their last season.
Our interview segment this week is with The Magicians executive producer and showrunner Sera Gamble, who gives a wonderful preview of what we can expect when the show begins its second season on Syfy on January 25.
The "Making of Emerald City" video mentioned in the podcast can be found here.
Timecodes
Spaceship Characters – 3:34Travelers – 27:20Emerald City – 43:31The Magicians Interview – 57:40
Listen below or subscribe: iTunes | Stitcher | Soundcloud