Features
Sci Fi Fidelity Podcast: Siempre Bruja (Always a Witch)
Our genre television podcasts hosts review Netflix's supernatural Colombia import, Siempre Bruja, or Always a Witch.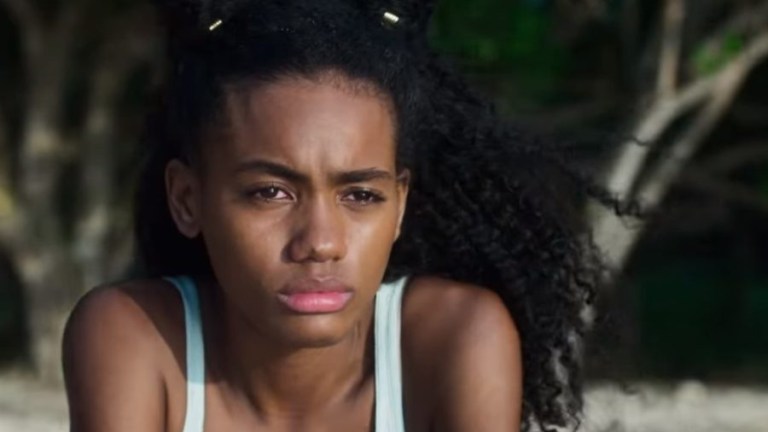 As a follow-up to last week's discussion of non-English speaking international genre fare on Netflix, our Sci Fi Fidelity podcast takes on one of the more recent subtitled entries on the streaming service from Colombia: Siempre Bruja, known also by its English title, Always a Witch. The show features a 17th century witch who escapes being burned at the stake by traveling to modern times where she must complete a mission to return to her true love in the past. This marks the fifth out of the last six show topics on the podcast to feature some sort of time travel!
Siempre Bruja has not been without its critics, and although it has been applauded for featuring an Afro-Latina female lead in Angely Gaviria, who plays Carmen Eguiluz in the series, its use of a love story between a slave and her owner's son felt to some like a missed opportunity for a more positive representation. We discuss the controversy by pointing out how the show actually confronts the issue head on while acknowledging the drawbacks of this narrative choice.
Related: The Best Female Time Travelers in TV History
Our review covers only the first few episodes with a spoiler zone later in the podcast for those who have already seen Siempre Bruja. We take a close look at each of the characters we meet early on in the series and talk about the enjoyable, more episodic storylines in addition to the underlying mythology and mystery of the evil force that pursues Carmen throughout the ten-episode run.
We continue to applaud Netflix for embracing international fare, and although we know that Siempre Bruja may not be for everyone, we encourage our listeners not to be put off by subtitles and to try a different perspective for their sci-fi and fantasy fix. Listen to all of our show topics, discussion topics, and interviews wherever you get your podcasts, or simply listen to this episode below!
Subscribe: Apple Podcasts | Spotify | Stitcher | Acast | RSS
Michael Ahr is a writer, reviewer, and podcaster here at Den of Geek; you can check out his work here or follow him on Twitter (@mikescifi). Dave Vitagliano has been writing and podcasting about science fiction television since 2012. You can read more of his work here.