Features
Sci Fi Fidelity Podcast: Russian Doll
There's plenty to discuss about the metaphysical journey of Netflix's Russian Doll, and our genre TV podcast hosts are equal to the task.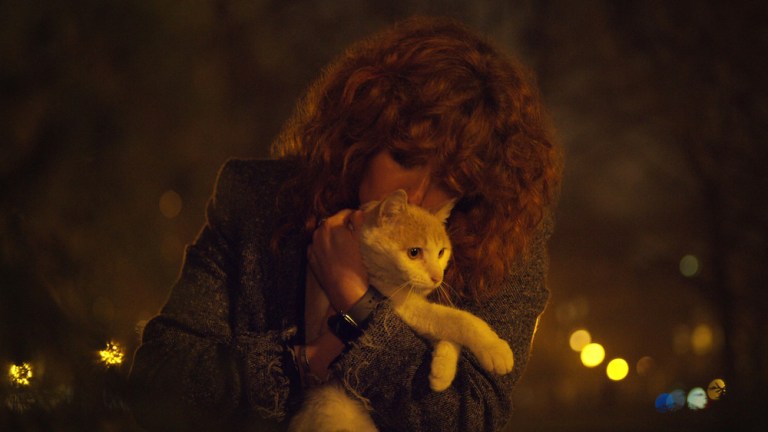 Typically our genre television podcast, Sci Fi Fidelity, takes on just a few episodes of a new or returning series that deserves viewer attention, but with Russian Doll, the complexity and literary aspects of the show demanded a full discussion of all eight half-hour episodes. With Natasha Lyonne lending her brash comedy to a metaphysical death loop storyline that goes way beyond the self-reflection of Groundhog Day, this series invites viewers to draw their own conclusions about a whole host of metaphorical interactions and moral quandaries.
The podcast begins with an appreciation for Nadia's logical progression of investigation into the strange circumstances of her repeated deaths after which she awakens back in the bathroom during her 36th birthday party. From the possible influence of a ketamine-laced joint to the haunting of the old, converted yeshiva in which her party takes place, Nadia does exactly what we might do if we found ourselves in her situation.
Further Reading: Russian Doll Season 2 Predictions: What's Next for the Netflix Show?
Then it's time to dive deep into the parallels and differences between Nadia's situation and that of Alan, another troubled person caught in a death loop. As the pair works on uncovering the rules of their new existence, the back stories reveal plenty of reason why the two of them find themselves working together. Everything from the strange characters Nadia and Alan encounter along the way to the opposite nature of our protagonists' personalities is up for discussion. And of course there's that amazing ending!