Features
Sci Fi Fidelity Podcast: Non-Comics Supergroups, Runaways, Agents of SHIELD, The Librarians
In the December podcast, we discuss two Marvel shows, one new, one veteran, and talk with Lindy Booth of The Librarians.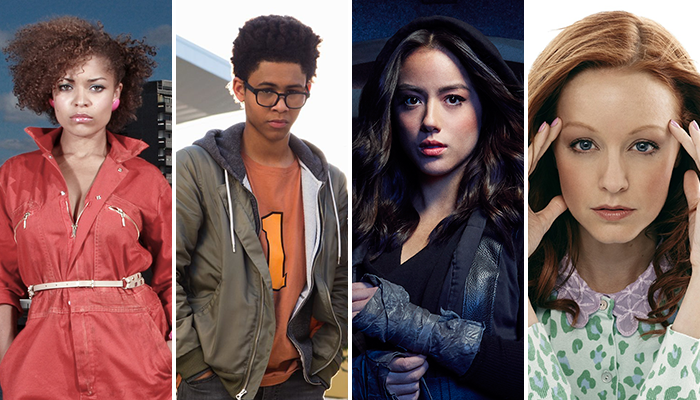 Subscribe: Apple Podcasts | Stitcher | Soundcloud
Since Mike and Dave chose two Marvel shows to talk about this month, they decided to make their discussion topic about TV shows featuring superpowered groups that were not based on comics, of which there were surprisingly quite a few. They also share some listener choices in the category.
Show topics in December include Marvel's Runaways, which began on November 21 and is now halfway through its first season on Hulu, and Marvel's Agents of SHIELD, which just began its fifth season on December 1 on ABC.
Dave spoke with Lindy Booth in our interview segment; she plays Cassandra Cillian on TNT's The Librarians, which begins its fourth season on December 13.
Subscribe to Sci Fi Fidelity so that you never miss an episode, or simply listen to this month's podcast above.
Timecodes:Non-Comics Superheroes – 2:41Runaways – 17:16Agents of SHIELD – 38:44The Librarians Interview – 55:27