Features
Sci Fi Fidelity Podcast: Nightflyers, Mars, Counterpart
In the December edition of the podcast, we discuss epic space battles, Nightflyers, and Mars plus a Counterpart interview with Justin Marks.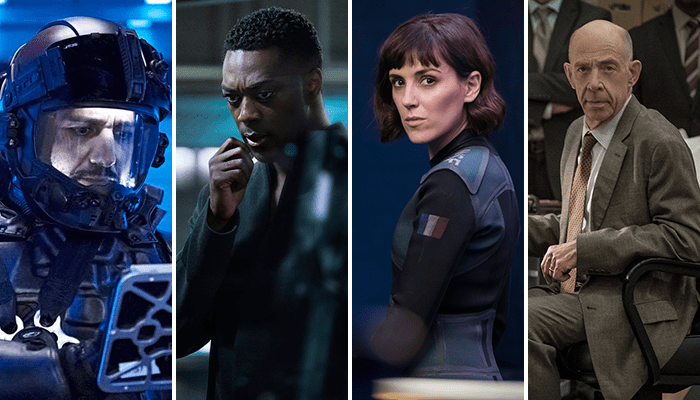 Our monthly genre television podcast, Sci Fi Fidelity, is back for the December 2018 edition! Each month, Mike and Dave turn up the volume on shows in the science fiction, fantasy, supernatural, and horror fields that deserve your attention. Also included in each podcast is a discussion of a topic of particular interest and an interview with some of the creative talent behind the shows we love.
In our final super-sized podcast before the new year brings a new weekly format, we start our discussion with our favorite space battles ranging from the civil war of Babylon 5 to the sneaky maneuvers in The Expanse. Also included in our list are Battlestar Galactica, Star Trek: Deep Space 9, Andromeda, and Firefly.
Our show topics this month include a look at the premiere of Nightflyers on Syfy, which began on December 2, 2018, and a breakdown of the episodes that have aired for MARS season 2 on Nat Geo, which started its six-episode run back on November 12, 2018.
Our interview this month is with Justin Marks, the creator of Counterpart on Starz, which premieres its second season on December 9, 2018.
Subscribe to Sci Fi Fidelity wherever you get your podcasts, or simply listen below! Apple Podcasts | Spotify | Stitcher | Soundcloud
Timecodes:Best Space Battles – 3:03Nightflyers – 22:23MARS – 41:56Counterpart Interview – 61:25