Features
Sci Fi Fidelity Podcast: Good Omens
Our genre television podcast hosts review Amazon's Good Omens miniseries, one of the most faithful novel adaptations ever.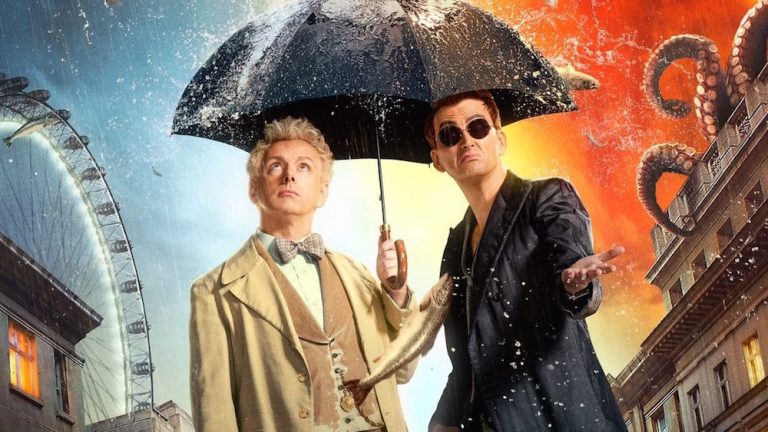 Who better to adapt Neil Gaiman and Terry Pratchett's Good Omens than Gaiman himself? The author has seen several adaptations of his novels recently, and more are in the works. But not until now has his first collaboration been reimagined on the small screen, and Amazon's miniseries turns out to be one of the most faithful adaptations ever created thanks in part to Gaiman's involvement.
In our podcast discussion, we talk about the many varied characters introduced in the first two episodes of six total, and much is made of the importance of David Tennant and Michael Sheen to the success of Good Omens. Aziraphale and Crowley definitely steal the show, and the characters' chemistry is off the charts. We also talk about the unusual premise of the attempt to avoid Armageddon, especially as a comedy.
further reading: Good Omens Review (Spoiler Free)
Then in the spoiler zone, we share our overall impressions of the series, including what worked and what didn't. For example, we enjoyed the idea of having God, played by Frances McDormand, be the narrator but noticed that the first episode was a bit exposition-heavy as a result. However, we admired several other additions to the TV show that weren't part of the books, including some back story for our angel and demon protagonists.