Features
Sci Fi Fidelity Podcast: Celebrating Four Years of Genre TV Analysis
The Sci Fi Fidelity podcast is coming to an end with its 100th episode, and we reflect on our favorite moments from the past.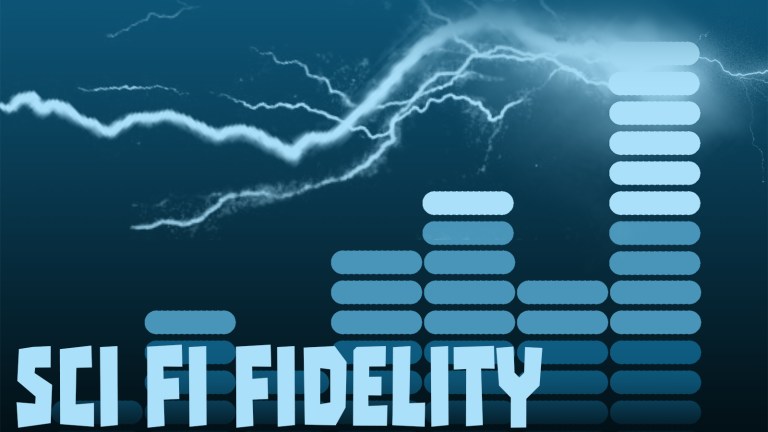 When the Sci Fi Fidelity podcast began in the fall of 2016, Den of Geek was just over half its current age and podcasts were experiencing a surge in popularity. As a result, we dove into our analysis of science fiction and supernatural television shows with enough fervor to ignite listener interest in the unsung heroes of the genre TV field through thoughtful reviews, insightful interviews, and discussions of our favorite aspects of this corner of the entertainment world. Alas, however, the journey has come to an end just shy of the podcast's fourth anniversary as we move the discussion to our video outlets, but we wanted to take some time to look back at the best moments from our hundred-episode run.
We immediately found ourselves recalling some of our more memorable interviews, and Dave was compelled to highlight his chat with Christian Kane of The Librarians, the first such chat he coordinated and recorded on his own. The bonus episode in December of 2017 drew the attention of the many self-proclaimed "Kaniacs" and exposed us to the actor's work on the non-genre show Leverage, which we've since learned is being rebooted by creator Dean Devlin for IMDb TV.
We also recall being star struck by two interviews in particular: the one with William B. Davis during The X-Files revival in January of 2018 and when we spoke with Battlestar Galactica and Lucifer star Tricia Helfer almost exactly a year later. The former stood out because we called the "Smoking Man" at his direct number, adding a surreal feel to hearing the iconic voice of one of the greatest villains in genre television. But he and Helfer, who was a masterful villain in her own right as the cylon Number Six, couldn't have been nicer and more generous with their time. We even felt a certain kinship with Helfer during our chat since she herself was just starting her BSG rewatch podcast.
It was difficult to choose our favorite show topics, but we had to go with two of our most downloaded episodes: our reviews of A Discovery of Witches and The Umbrella Academy, both in February of 2019. The first surprised us with how much we enjoyed it despite our lukewarm feelings at the time about supernatural romance, and the second stood out due to the supposedly impromptu surprise guest, executive producer Jeff King, who went along with our ploy to make it appear as though we were cold calling him in the middle of recording the podcast.
We end our retrospective with a remembrance for our favorite discussion topic — our very first one called "Spaceship Characters" from the January 2017 episode. We then turn it over to our listeners who took the time to share their own favorite moments from the past four years of Sci Fi Fidelity. If you've never listened to the podcast yourself, back episodes are always available! Each week we've reviewed a currently airing show, discussed a topic of interest to genre television, or interviewed someone from behind the scenes of our favorite series. Find us in your podcast app of choice or simply listen below!