Features
Sci Fi Fidelity Podcast: Deborah Ann Woll's Role in Horror, Sci-Fi, and Gaming
Our genre television podcast hosts talk to Deborah Ann Woll about her movie and TV roles as well as her love of Dungeons & Dragons.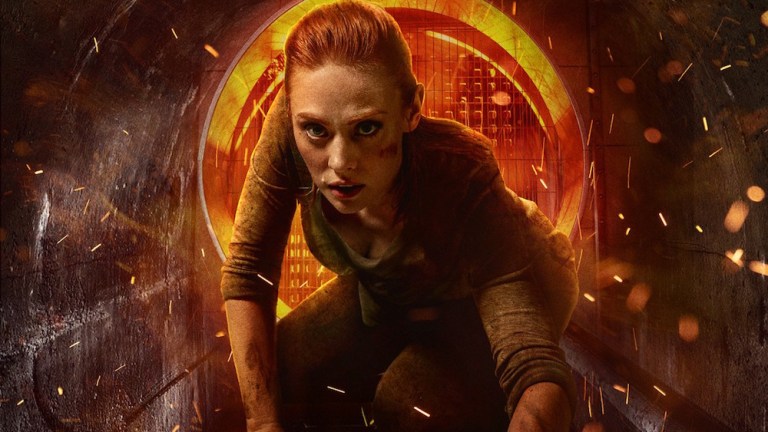 Ostensibly, we spoke to Deborah Ann Woll in conjunction with the release of Sony's Escape Room on DVD and Blu-ray on April 23, 2019. In the film, Woll plays Amanda Harper, an Iraq war veteran with traumas that are exploited as she and her companions try to nagivate a series of puzzles designed after their own fears.
In reality, since Sci Fi Fidelity is a television podcast, we took advantage of the opportunity to talk to the actress not only about her notable roles in True Blood and Daredevil, but also about her enthusiasm for tabletop gaming as evidenced by her hosting Geek and Sundry's Relics and Rarities. The Dungeons & Dragons campaign show, which is available on YouTube, features Woll's close friends Julia Dennis and Tom Walker, the latter of whom she met on the set of Daredevil.
Related: What Daredevil Season 4 Would Have Been About, According to Charlie Cox
"I'm a D&D pusher," Woll admitted in this podcast interview. "Everyone I meet I tell about D&D, and I try and get them to play with me at least once. So I got Tommy and Julia to play with me, and we started an ongoing campaign with them and a bunch of friends… We had Janina Gavankar on, who I know from True Blood, and she is also part of that gaming group with Tommy and Julia — she's super hooked!"
Worlds collide in this insightful interview, which associates the cooperative gaming of Escape Room with the real-life experiences of playing D&D with her actor colleagues and other guests on Relics and Rarities. We shared this interview earlier just before Escape Room home entertainment release date, but we also had to include Woll's television experiences with our listening audience as well.
Subscribe to Sci Fi Fidelity wherever you get your podcasts so that you never miss an episode, whether it be one of our show topics for a series currently airing, our discussion topics which share list-style examples of a particular genre area of interest, or an interview like this one. Or you can simply listen below!
Subscribe: Apple Podcasts | Spotify | Stitcher | Acast | RSS
Michael Ahr is a writer, reviewer, and podcaster here at Den of Geek; you can check out his work here or follow him on Twitter (@mikescifi). Dave Vitagliano has been writing and podcasting about science fiction television since 2012. You can read more of his work here.