Features
Sci Fi Fidelity Podcast: Clark Gregg's New Agents of SHIELD Gig
Our genre television podcast hosts talk to Agents of SHIELD and MCU veteran Clark Gregg about his transition from Coulson to Sarge.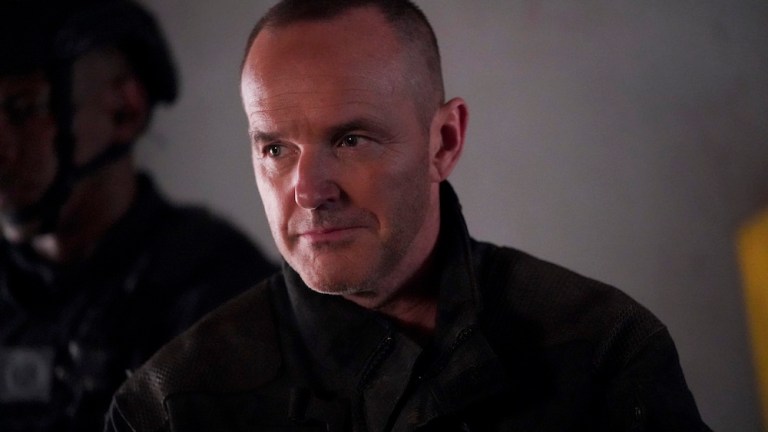 When we spoke to Clark Gregg earlier in the season, we were just meeting his new character, Sarge, on Agents of SHIELD, but even as we release the full audio of that interview for our Sci Fi Fidelity podcast, we're still learning about the guy who's wearing Phil Coulson's face. All of Gregg's speculation about Sarge remains a mystery for now, but he also told us about the difficulties of leaving Coulson behind.
"We learned on Agents of SHIELD some time ago that everything's on the table at all times as our nimble writers scour these characters and the greater Marvel universe for going on seven seasons worth of stories to tell," Gregg told us. "Yet I don't think I was prepared to basically shed everything but the guy's skin to play a very different, much darker character whose name is apparently Sarge."
further reading: Agents of SHIELD Season 6 Episode 10 Trailer & Release Date
Gregg applauded the writers for making the shocking move of killing of the show's main character. "I thought that was a bold choice! They don't mess around; they take bold choices," he said. "It was a little startling after, at that point, ten years of playing the guy and having died already once and the grim stuff I went through in season 1 and realizing how I'd been brought back. And yet Phil Coulson's always been a little uncomfortable with having felt like he was on somebody else's library card being here."
Find out more about how early Gregg realized that Coulson might be on the outs (it might be earlier than you think), and hear more about what Gregg thinks Coulson might think about what's been going on in Agents of SHIELD season 6. With most of the cast and crew heading to San Diego Comic-Con this weekend, we found it fitting to highlight this interview, which will also appear in our SDCC 2019 Den of Geek magazine for those at the convention.
Be sure to subscribe to Sci Fi Fidelity so that you never miss an episode! Each week we review a currently airing show, discuss a topic of interest to genre television, or interview someone from behind the scenes of our favorite series. Find us in your podcast app of choice or simply listen below!
Subscribe: Apple Podcasts | Spotify | Stitcher | Acast | RSS
Michael Ahr is a writer, reviewer, and podcaster here at Den of Geek; you can check out his work here or follow him on Twitter (@mikescifi). Dave Vitagliano has been writing and podcasting about science fiction television since 2012. You can read more of his work here.