Features
Sci Fi Fidelity Podcast: Charmed, Chilling Adventures of Sabrina, Castlevania
In this edition of our genre TV podcast, we discuss Charmed and Chilling Adventures of Sabrina and share our Castlevania interview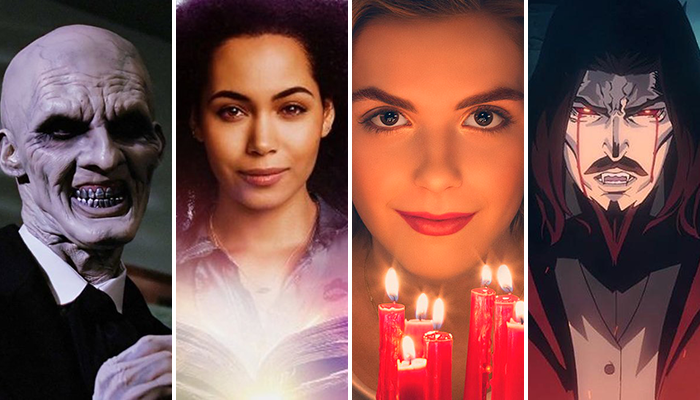 Our monthly genre television podcast, Sci Fi Fidelity, is back for the November 2018 edition! Each month, Mike and Dave turn up the volume on shows in the science fiction, fantasy, supernatural, and horror fields that deserve your attention. Also included in each podcast is a discussion of a topic of particular interest and an interview with some of the creative talent behind the shows we love.
It's Halloween, so it's appropriate that we talk about the scariest monsters in genre television. We take a fairly broad definition of the term "monster," but we think you'll agree our choices are pretty creepy. The listeners in the Sci Fi Fidelity Facebook group did.
Our show topics this month also include holiday appropriate discussions for two new witch-related shows: the Charmed reboot on the CW, which began its run on October 14, 2018, and Netflix's Chilling Adventures of Sabrina, which released its ten episodes on October 26, 2018.
The Halloween fun continues with our interview with Castlevania showrunner, Adi Shankar, whose animated adaptation dropped its second season on October 26, 2018 on Netflix.