Features
Sci Fi Fidelity Podcast: Carnival Row
Our genre television podcast hosts sing the praises of the steampunk fantasy Carnival Row on Amazon Prime Video.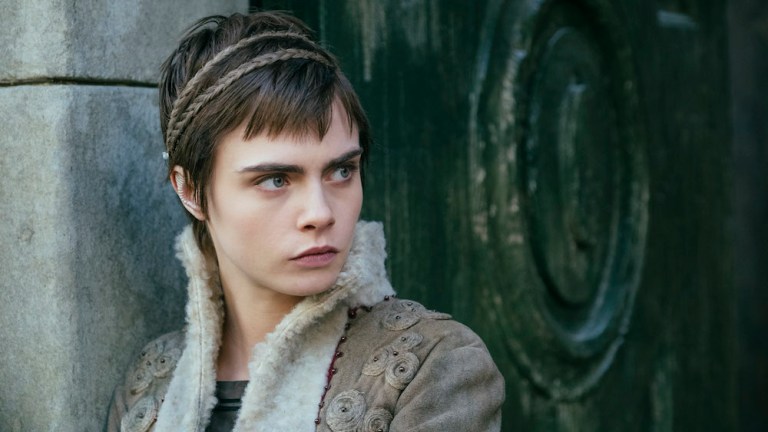 Carnival Row takes Amazon Prime Video to new territory as the tale of an oppressed race of faeries living among disdainful humans in a world reminiscent of Victorian England explores a mashup of steampunk, fantasy, and allegory. The series stars Orlando Bloom as the police inspector, Rycroft "Philo" Philostrate, and Cara Delevingne as the headstrong pixie, Vignette Stonemoss. Several mysteries unfold as a series of murders and the supposed kidnapping of the Chancellor's son intertwine in unexpected ways.
Our Sci Fi Fidelity podcast hosts tackle the first two episodes of Carnival Row in a spoiler-free fashion, but for those who have watched the entire eight-episode run, the Spoiler Zone towards the end of the podcast has some overall impressions to share. Since Carnival Row season 2 has already been assured, there are plenty of things to speculate about given how open-ended the finale episode was.
further reading: Carnival Row: Breaking Down the Epic Worldbuilding
Be sure to subscribe to Sci Fi Fidelity so that you never miss an episode! Each week we review a currently airing show, discuss a topic of interest to genre television, or interview someone from behind the scenes of our favorite series. Find us in your podcast app of choice or simply listen below!