News
Sci Fi Fidelity Podcast: Brittany Curran's Evolving Role in The Magicians
Our genre television podcast hosts talk to Brittany Curran about how her character Fen has grown in each season of The Magicians.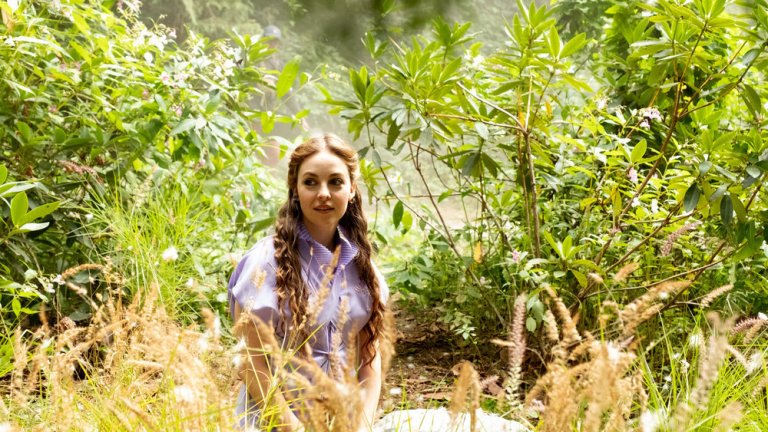 When Brittany Curran joined the cast of The Magicians, she took over for Laci J. Mailey, who only played the character of Fen, the woman destined to be married to the High King of Fillory, for a single episode. After recurring for a season and making the character her own, she became a series regular in season 3, and now in season 4, Fen has taken on one of the central storylines of the series.
The Sci Fi Fidelity podcast hosts spoke with Curran about the amazing evolution of her character in The Magicians, from her chemistry with the other principal characters to the changes in her wardrobe that have reflected Fen's heightened importance. Curran also shared details of her life as an actor and her favorite aspects of filming the show in Vancouver.
"One of my favorite locations is definitely when we film in Brittania Bay, which is a little further north of the city, and even just the drive there in the morning is right along the water, and it's beautiful!" Curran mentioned in the interview. "You go to work, and you spend — well, it's not that easy, but you spend the whole day on the beach!"
Further Reading: The Magicians Season 4 Episode 10 Trailer, Release Date, and More
Fen has inegrated more and more with the Earth-born magicians, even understanding some of the frequent pop culture references. "When Fen actually visited Earth in season 3, it's not explicit how much time she spent there, but it definitely feels like she spent probably at least a couple months," Curran explained. "So my thought is just that she was just so fascinated by Earth culture that basically when she wasn't saving fairies, she was out there at museums and 'the Square of Time' as she calls it, and a bunch of other Earth places. Probably watching tons and tons of movies."
Curran is fully invested in her role in The Magicians, even keeping a journal both in Fen's voice and in her own reflecting on the character. "I even did something that I've never done," Curran added. "I actually called up my real therapist in real life, and we had a Skype session together, like a therapy session, but instead of for me, for Fen… I was like, 'Hey, would you be comfortable with doing a therapy session for a fictional character?' and she was like, 'Sure! Why not? It doesn't hurt!' It was really cool, and it was really insightful into Fen's psyche."
This episode of Sci Fi Fidelity does contain spoilers for the current season of The Magicians, but we had to talk to Curran about the amazing recent scene between her and Summer Bishil's Margo. "It was really the most amazing scene because we just felt so connected. I'm not sure how much it shows, but we were basically just crying  — like holding it in but then crying the whole time," Curran said. "It was one of those things where as an actor you really didn't need anything but the person across from you… even when it was on her closeup, when my face wasn't even on camera — and usually you save it up as an actor — we were both crying on each other's closeups."
For more of this interview, be sure to subscribe to Sci Fi Fidelity; there are new topics each Sunday covering science fiction and supernatural shows that deserve your attention. Or simply listen below!
Subscribe: Apple Podcasts | Spotify | Stitcher | Acast | RSS
Michael Ahr is a writer, reviewer, and podcaster here at Den of Geek; you can check out his work here or follow him on Twitter (@mikescifi). Dave Vitagliano has been writing and podcasting about science fiction television since 2012. You can read more of his work here.