News
Scandal and How to Get Away With Murder Crossover Coming
Shonda Rhimes is leaving her ABC deal with a bang, with a huge Scandal and How to Get Away With Murder crossover!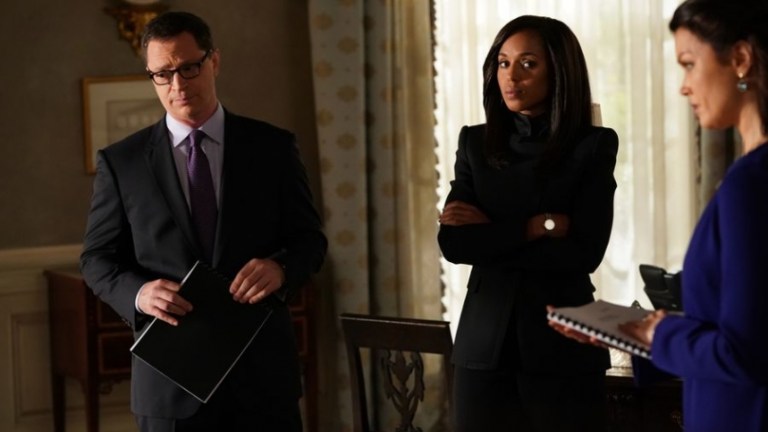 Scandal is ending, and Shonda Rhimes is moving to Netflix, so there's no better time for the showrunner to leave ABC with a bang. Her two popular properties, Scandal and How To Get Away With Murder, are set to cross over at some point this season. Rhimes tweeted an image of the script to prove Olivia Pope and Annalise Keating will indeed share scenes together. It's a Shondaland event years in the making.
According to THR, the Scandal episode is written by Raamla Mohamed and directed by star Tony Goldwyn and the Murder episode was written by Morenike Balogun and Sarah L. Thompson and directed by Zetna Fuentes.
Scandal is currently in its seventh and final season. How To Get Away With Murder is in its fourth season. Scandal returns on Thursday, January 18th.
In August, Rhimes signed an overall deal with Netflix. We're not sure how that affects the status of How To Get Away With Murder, which has seen a decline in ratings, though maintains a loyal fanbase. This could be one last chance for Rhimes to leave her mark on network television with explosive endings to both series.
There's no word yet on how exactly this will happen, but we'll keep you posted as the episode details emerge!