News
Sarah Q Reunites Five of The Sopranos' Crew
The Sopranos puts together a family reunion for acting conservatory film Sarah Q.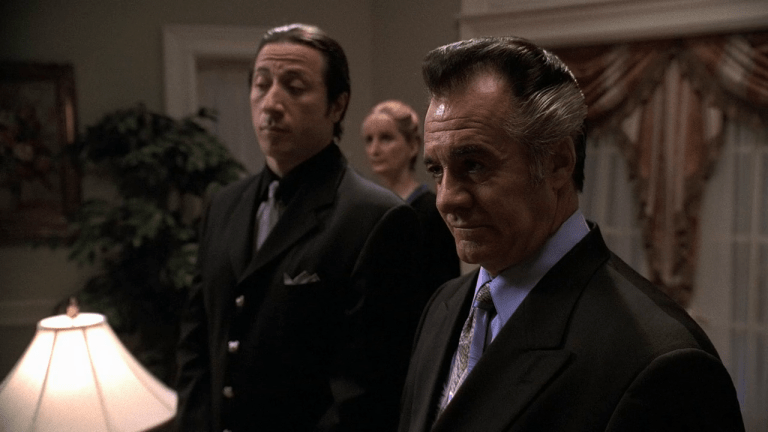 Tony Soprano considered "remember when" to be the lowest form of conversation, but John Gallagher's new feature film Sarah Q will have even the wisest guys talking about nostalgia. Five stars of HBO's influential family series The Sopranos reunited for the upcoming film Sarah Q, which is starting production in New York, according to Deadline.
Sarah Q stars Emmy James in the title role, along with Academy Award nominees Burt Young (Rocky) and Sally Kirkland (Anna).  The film features The Sopranos' Tony Sirico, who played Paulie Walnuts; Vincent Pastore who played Big Pussy; Federico Castelluccio, who played Furio; William DeMeom, who played Jason Molinaro, and Artie Pasquale, who played Burt Gervasi.
Sarah Q tells the "seriocomic tale of a young girl's struggle to succeed as an actor at a Manhattan conservatory," according to the official synopsis. The screenplay was written by Gallagher (The Deli, Blue Moon, The Networker), who has been on the faculty of top actors' networking facility One on One NYC for fifteen years, and Joe Benedetto (Hide the Sausage).
The Long Island International Film Expo recently celebrated the 20th anniversary of Gallagher's indie cult comedy The Deli with a screening. Gallagher most recently directed The Networker which will premiere on Sept. 12 at Sony's The Orchard.
Sarah Q also stars Shing Ka (Revenge of the Green Dragons, Joseph D'Onofrio (Goodfellas), Garry Pastore (HBO's The Deuce), Doug Plaut (The Unbreakable Kimmy Schmidt), Steve Stanulis (The Networker), Jaime Zevallos (The Sumoning), and Lucie Pohl , who is currently starring at Cherry Lane Theatre in her one-woman show Hi, Hitler. The film features Samantha Scaffidi (Terrifier), Tamara Skylar Jones (American Fango) and Josette Dwyer (Impossible Monsters)
Sarah Q is currently in development. No release date has been announced.